Interlaken Photographer John Wisdom
I'm a British photographer living in the Interlaken region, Switzerland. Working in the spectacular and beautiful mountains of the Jungfrau region. I have lived and worked in the area since 1996. I have become very experienced with engagements, weddings, elopements, etc. Client satisfaction is my priority.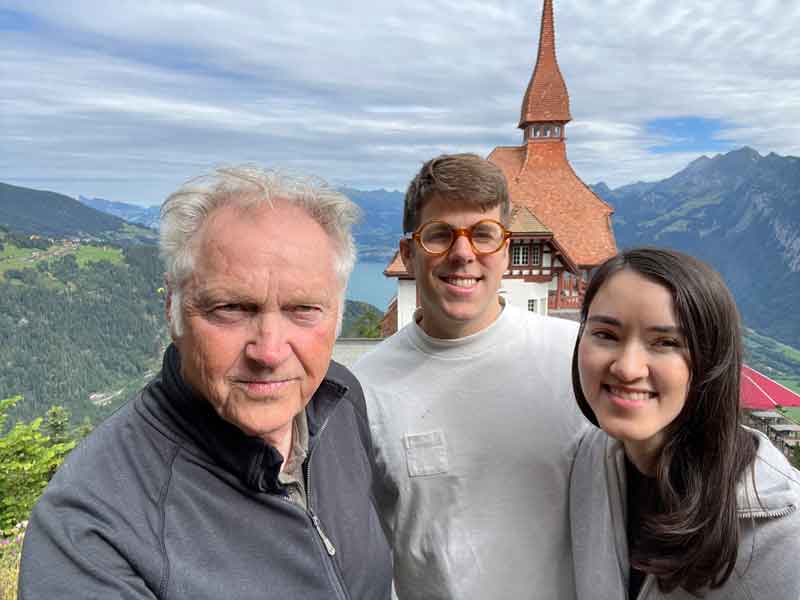 I'm a friendly and relaxed person. Definitely not a 9 to 5 person. My couples photo sessions are unique and an enjoyable experience. I will encourage you to get involved. I welcome any suggestions. Showing you your pictures on the screen on my camera will give you ideas.
Wedding pictures photo shoot tip. Create a "mood board" by collecting wedding pictures on your smartphone from Pinterest
Hi John, The photos all look amazing, thank you again so much!! Working with you through this whole experience was terrific – your guidance and expertise throughout the whole process was greatly appreciated. We had a lot of fun during the shoot and cannot thank you enough – Sam & Emma (July 2023)
I am always looking out for new ideas and thoughts on photography. I watch videos on YouTube whilst editing pictures. My favorite at the moment is The Photographic Eye with Alex Kilbee. You never stop learning when you own a camera. Photography is an ongoing process.
Which of my photographs is my favorite? It's the one that going to be taken tomorrow – Imogen Cunningham (famous American photographer)
I speak English, German and Norwegian. I have no problem communicating with clients from Japan or South Korea who only speak a little English.
"It's good to remember that while having good gear is really important the biggest differentiator in creating good and bad photography is the person behind the camera." Jamie Windsor.
My interest in photography started as a child. My father would put me in a dark cupboard with a roll of film to slide into the developing tank. Afterwards we would expose the negatives in our make shift laboratory on the kitchen table.
When I left school I was unable to pursue photography as a career. Instead I went to the Art college in Margate and learnt about typography. Somehow I got sidetracked, and became a professional DJ in nightclubs in Scandinavia. Working as a professional DJ on monthly contracts touring Denmark and Norway.
The Weather
Weather conditions can change quickly in the mountains. It can be a challenge. I take pictures in the rain, snow but never when there is a possibility of thunder and lightning. I am flexible. Changing the day or location at the last minute because of the weather.
Please don't accept the 5 day weather forecast from Apple, Google etc. as correct for Lauterbrunnen, Grindelwald etc. I use an app from MeteoSwiss which shows a 24 hour weather animation. Here is a link to their website in English.
I look forward to working with you.