Couples photo shoot in Interlaken
Christelle and Jean are celebrating their 5th wedding anniversary with a holiday touring Europe. Christelle contacted me from Oklahoma in February to arrange a photo shoot in Iseltwald, Switzerland.
Christelle and Jean's (French for "John") hotel was in Zürich and they were visiting the Interlaken region for the day. They had purchased a Swiss Pass and found it to be a cheap way to travel around Switzerland. The Swiss transport system is excellent! I suggested they use their Swiss Pass to travel for free to Mürren.
Thank you so much,John. They look amazing.
Jean and I enjoyed our session with you and Murren was wonderful.
Thank you so much. – Christelle
—-
Visit to Mürren
Travel by train from Interlaken Ost railway station to Lauterbrunnen. The cable car is opposite the railway station in Lauterbrunnen. This takes you up the mountain to Grütschalp. Here you will take the small train to Mürren. It travels along the side of the mountain. More information here. Sit on the left side of the carriage in direction of travel. Pull down the window to take pictures of the spectacular views of the Eiger, Mönch and Jungfrau mountains. See the last picture.
Walk through Mürren to the Schilthorn cable car system. You cannot use your Swiss Pass on this cable car or the furnicular railway to Allmendhubel. I think you will get a 50% discount on the ticket.
—-
—-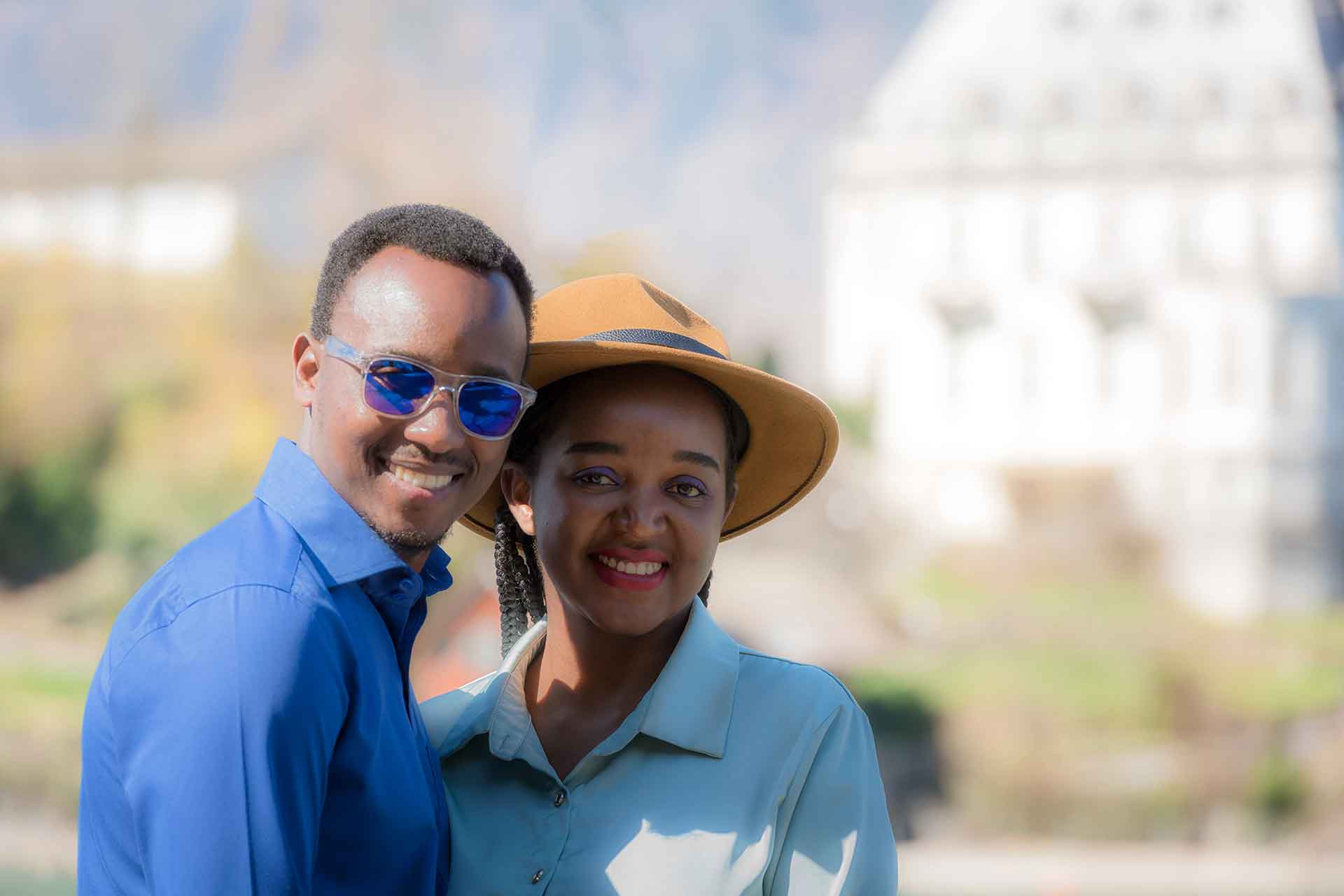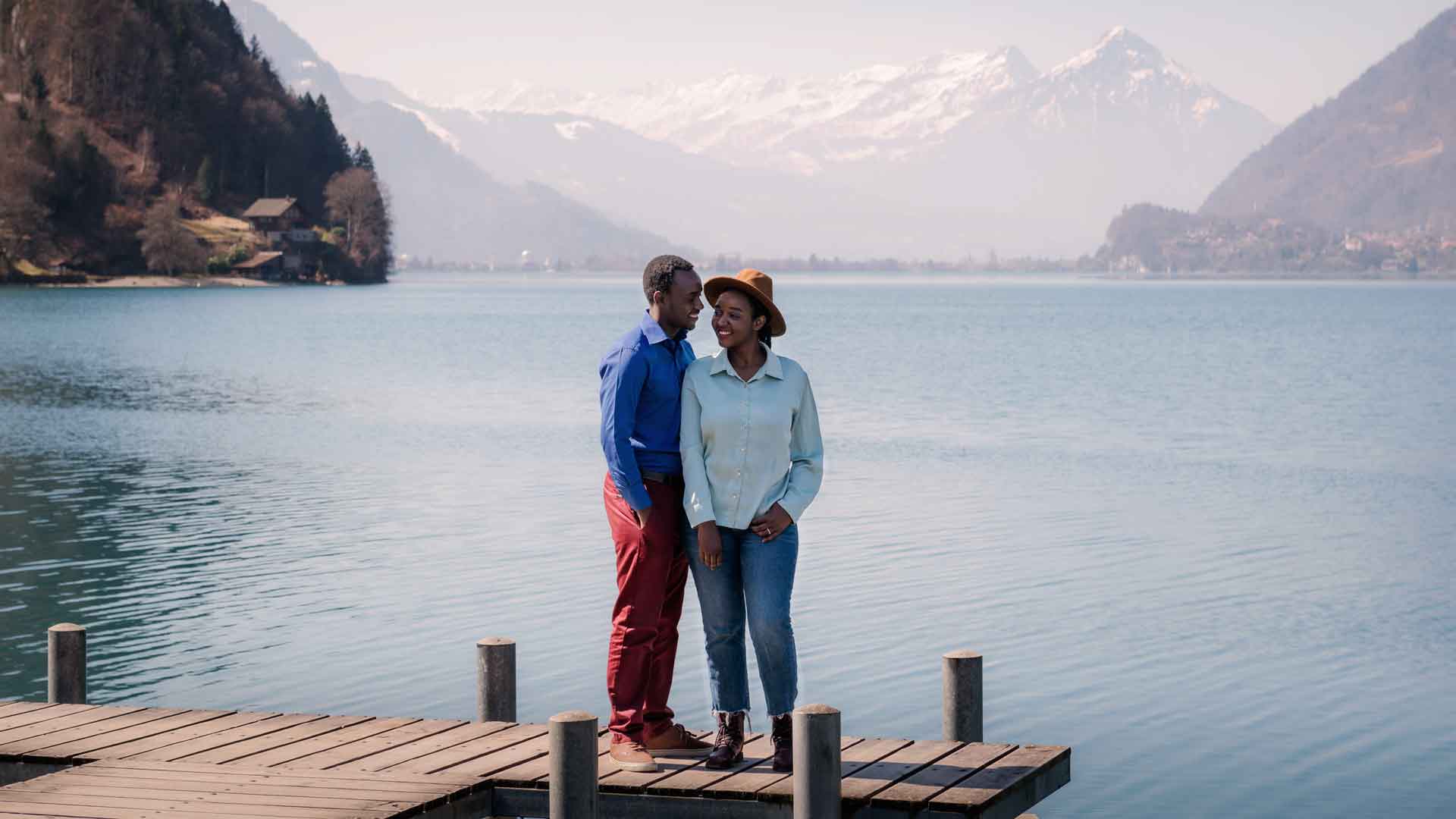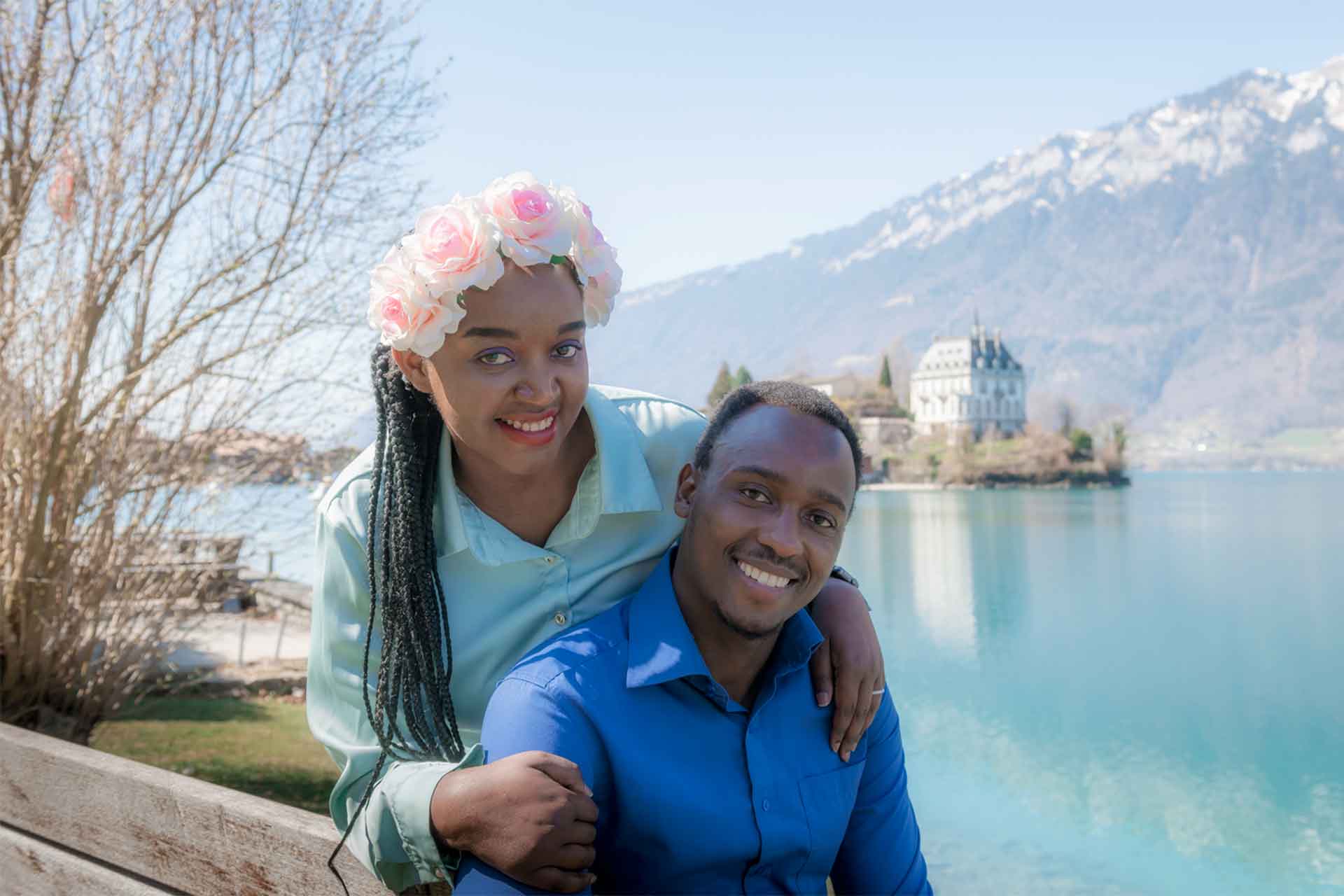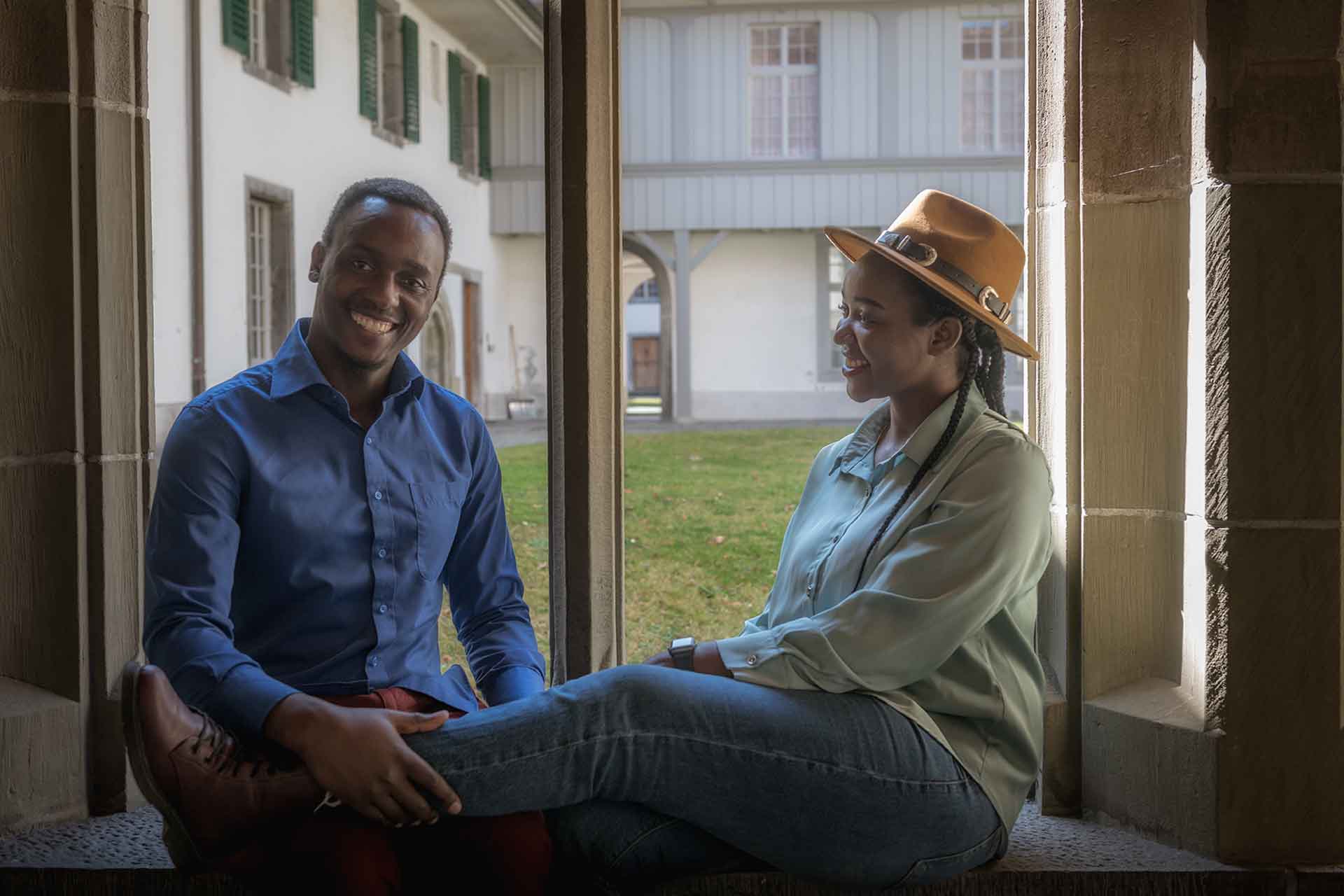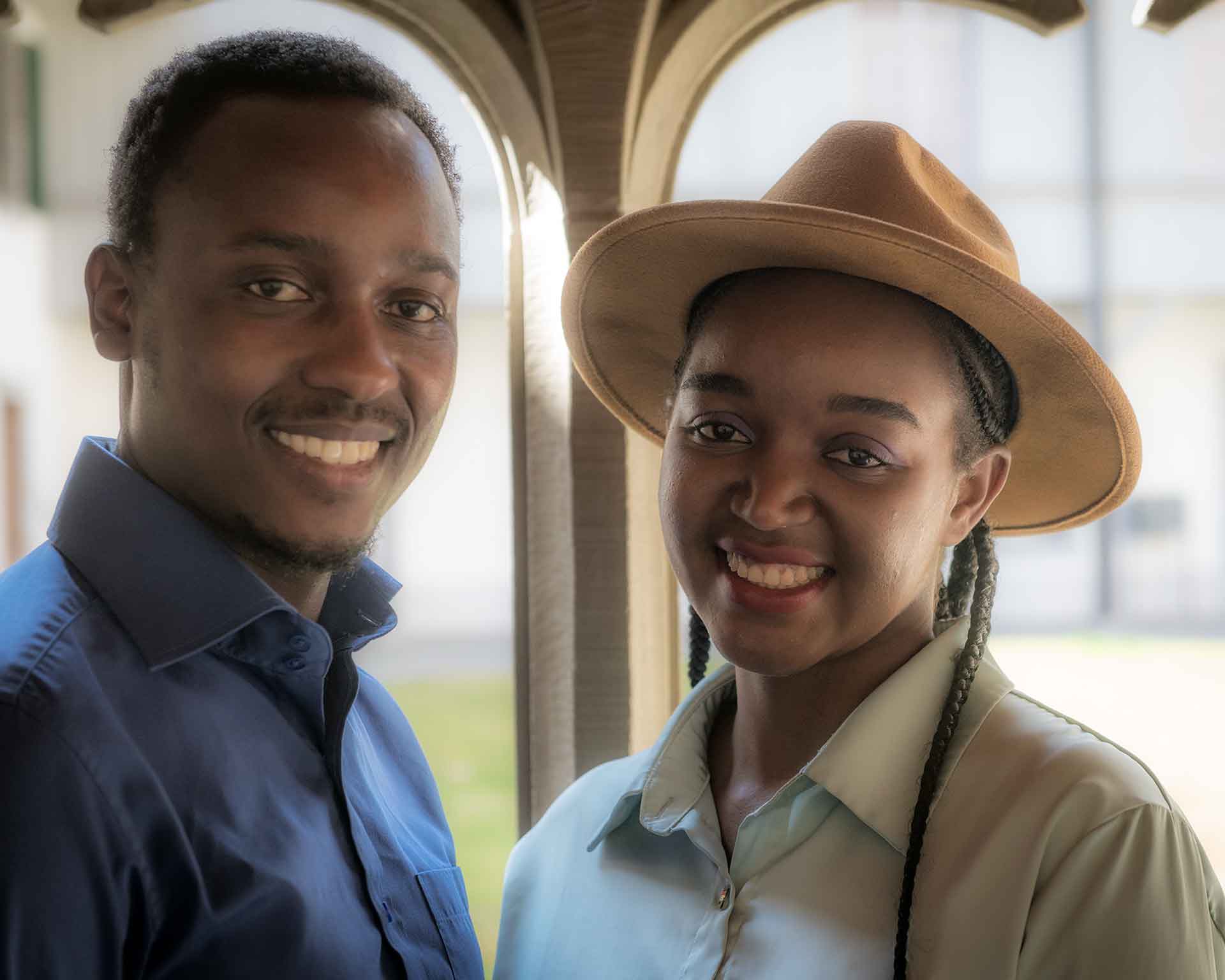 —-
—-
Train from Grütschalp to Mürren
The train service is being modernized to accommodate handicap people. At the time of writing it's still the old train. More information here
—-
—-