Rainy Day Photo Shoot
An "after the wedding" photo shoot on a gloomy afternoon dodging the rain by Lake Brienz.
It would have been easier if Sidra had switched the days. But she had already booked an appointment with a make up artist in Thun city. She also decided the time of the photo shoot. It was in the late afternoon when the weather normally gets worse. A challenge for me!
E-mail from Sidra and Sammar:
We totally LOVEEEEE the photos 😊 I am really happy with the lights colors and details you captured. Even the bad makeup/hair doesn't seem so bad because you captured it so beautifully 😊
I used a flash for most of the pictures. I own a Profoto 1A but it had broken again! I don't recommend this flash unit to anybody. Contact me if you want to purchase the batteries and trigger. I purchased a Godox flash. Less expensive, solid construction and very reliable. I also used my Elinchrom ELB400.
rainy day photo shoot
rainy day photo shoot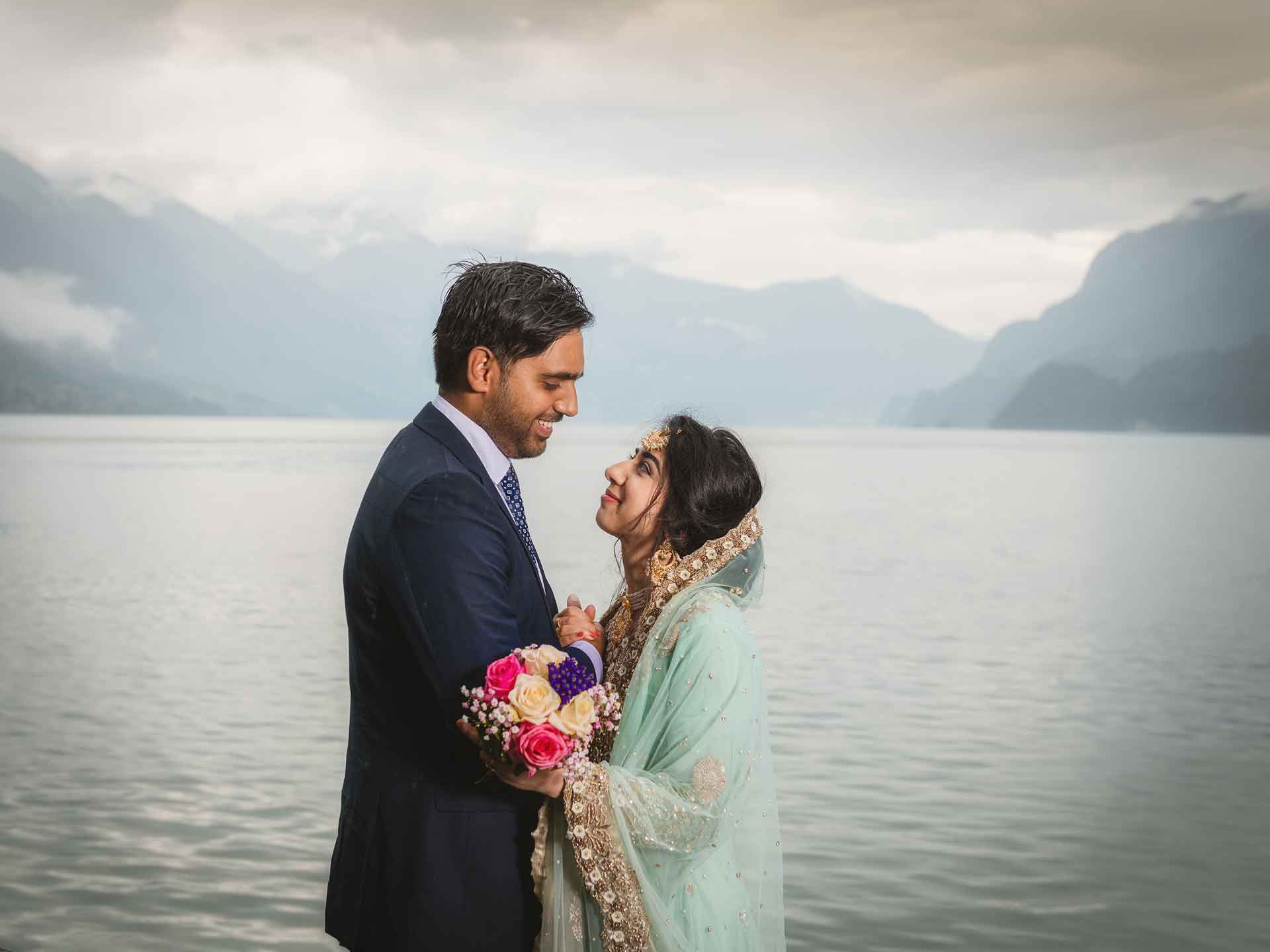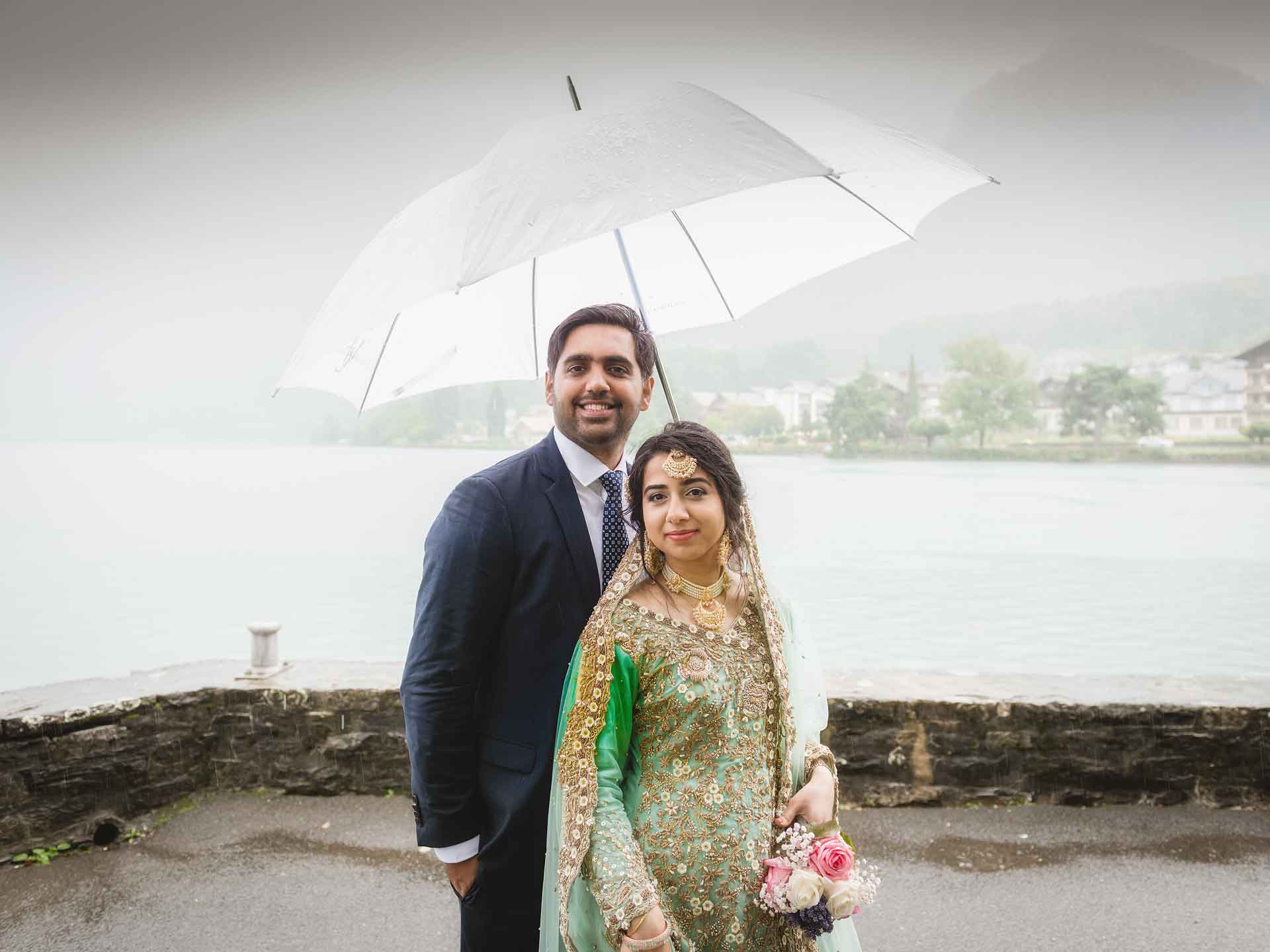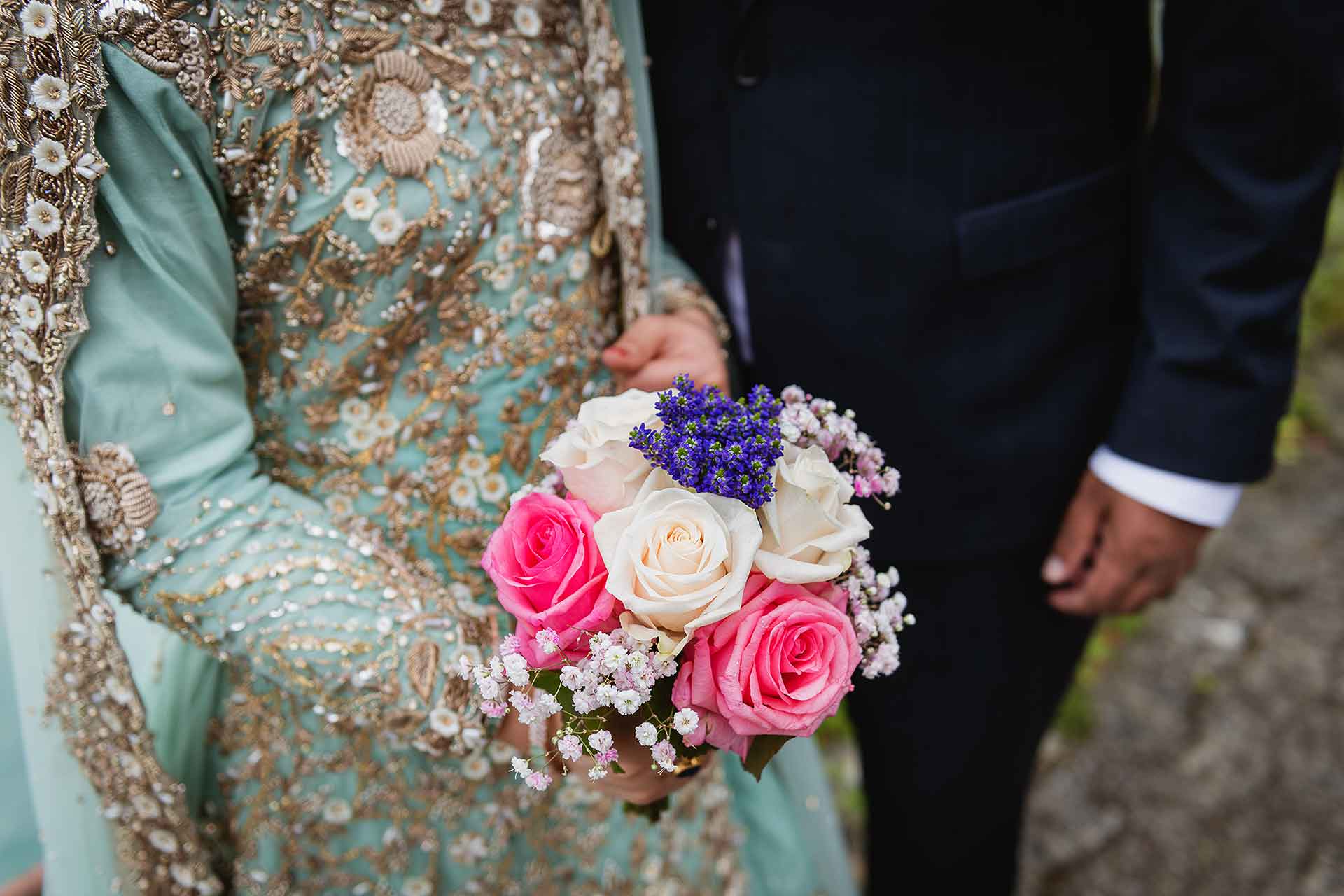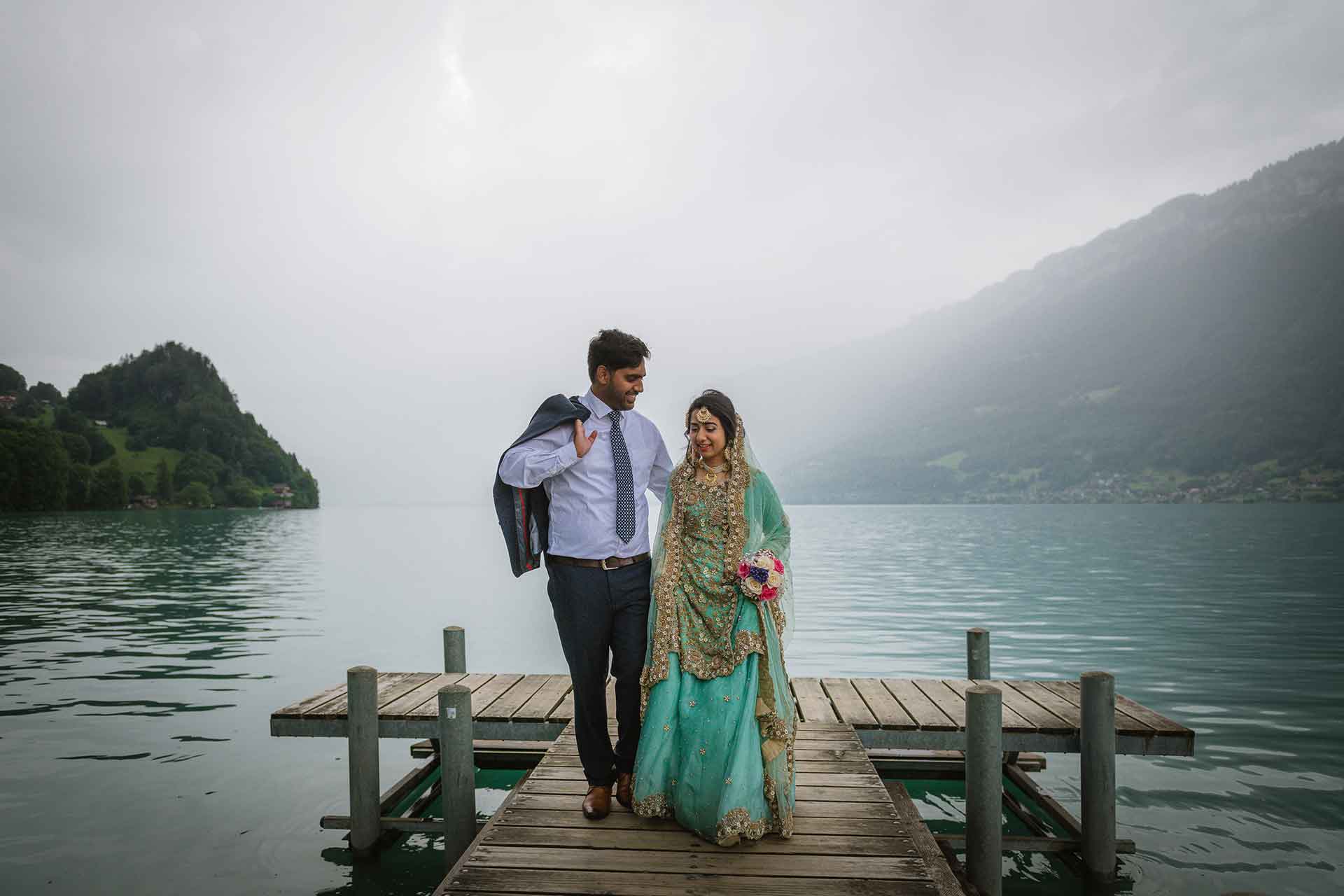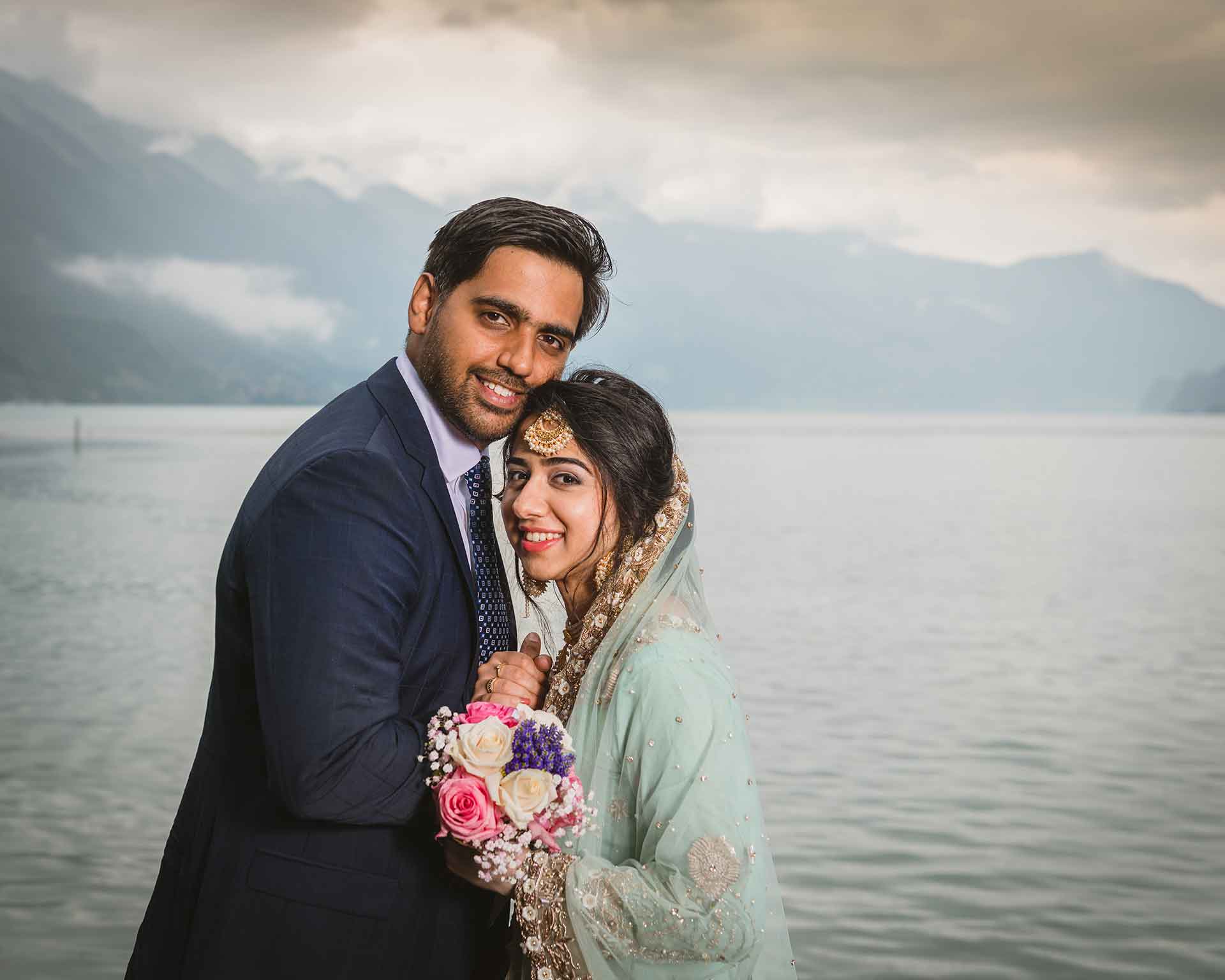 rainy day photo shoot
rainy day photo shoot
Sidra writes a testimonial
"Because of Pandemic, Sammar and I never got the chance to celebrate our Wedding. So we decided for a little getaway vacation in Interlaken and get some pictures there. Sammar came across John's website. We totally loved how he had captured Nature in its essence and moments in their rawness. John responded very quickly to our Emails. Because of uncertain weather, after postponing our plan twice, we finally booked our dates. The whole time, John remained in contact and promised to give us time when we came.
Our experience with John was totally wonderful. He was friendly, patient and gave honest suggestions about location and also updates about weather(I wish I had listened). The photoshoot day was quite rough because of rain and my traditional heavy dress. Plus I made the mistake of booking a makeup artist in Thun( totally untidy makeup, the Hairbun started to come out in less than an hour) who wasn't flexible and wouldn't change dates.
Despite all of that, we had so much fun during the photoshoot. In no time we were totally at ease in front of his camera. John went out of his way to make sure we got the best shot in the best possible light and scenes. we literally rushed through muddy ground, dodging the rain, chasing after the best spot. He knew I wanted it close to Lake with mountains, greenery and reflecting light. He brought extra equipment as well. He waited for the perfect light and hunted for the right background to capture our most special moments.
Honestly I am amazed at the photos we got( and that too very very fast, within 1 day). They have somehow obscured the untidiness of makeup/hair too(but none of the artificial photoshop!). John is really talented and we recommend him a million times! Thank you John saving our special little wedding so beautifully in photos. " – Sidra