After Wedding Photo Shoot near Interlaken
I met Ly and Khang at their hotel in Interlaken. We had a quick talk about what to do. Ly had done a lot of research on the Internet and sent me lots of e-mails. However, we had to choose the location according to the weather.
As you can see, it was very hot and the background was covered in a haze. I suppose it's better than rain!
The first stop was the Schloss Oberhofen, a 35 minute car drive from Interlaken. The second location was Sigriswil and the final location was Iseltwald. We arrived in Iseltwald to find the location covered with sunbathers! Not good!
Photo Shoot in Schloss Oberhofen
After Wedding Photo Shoot near Interlaken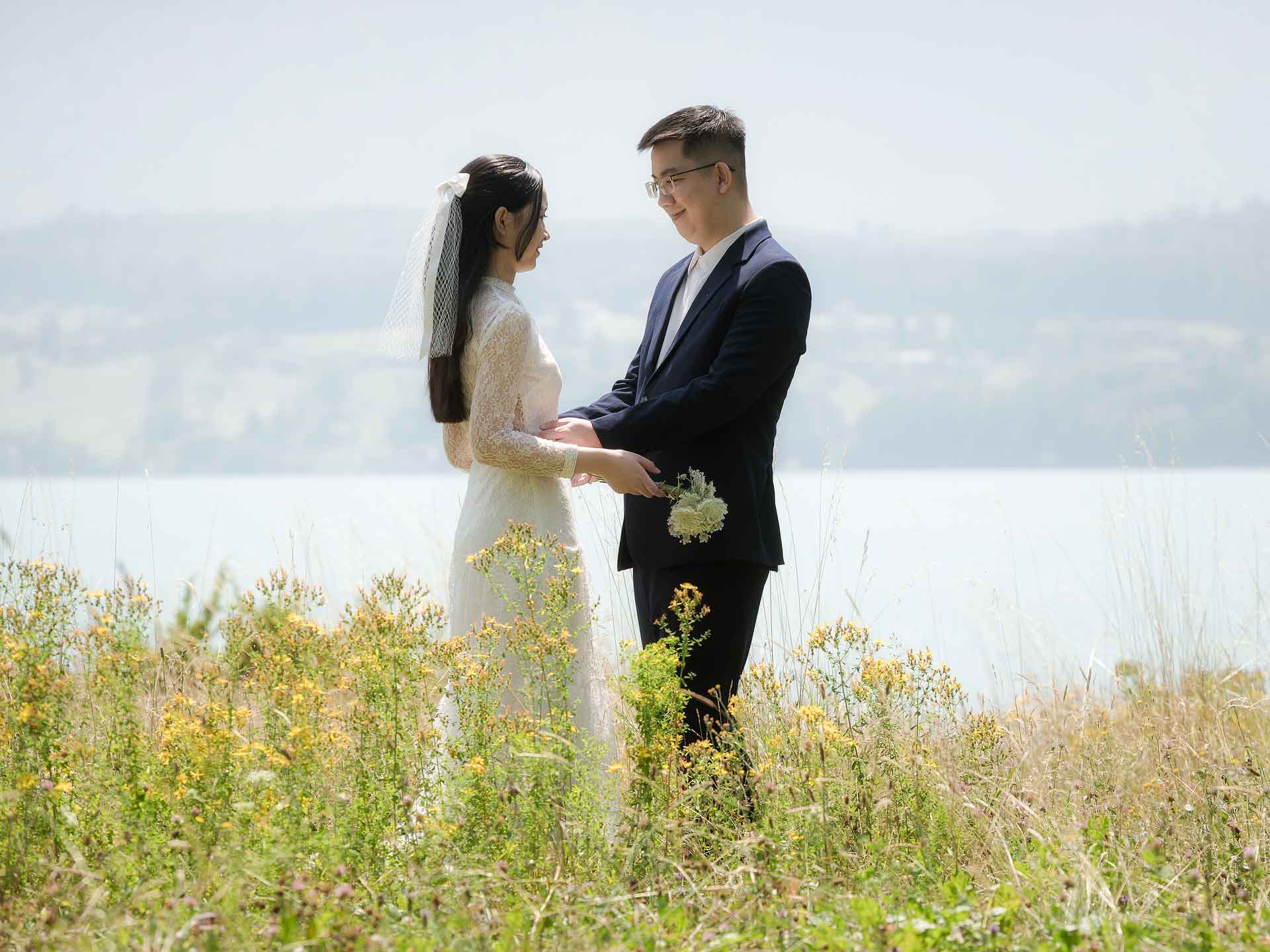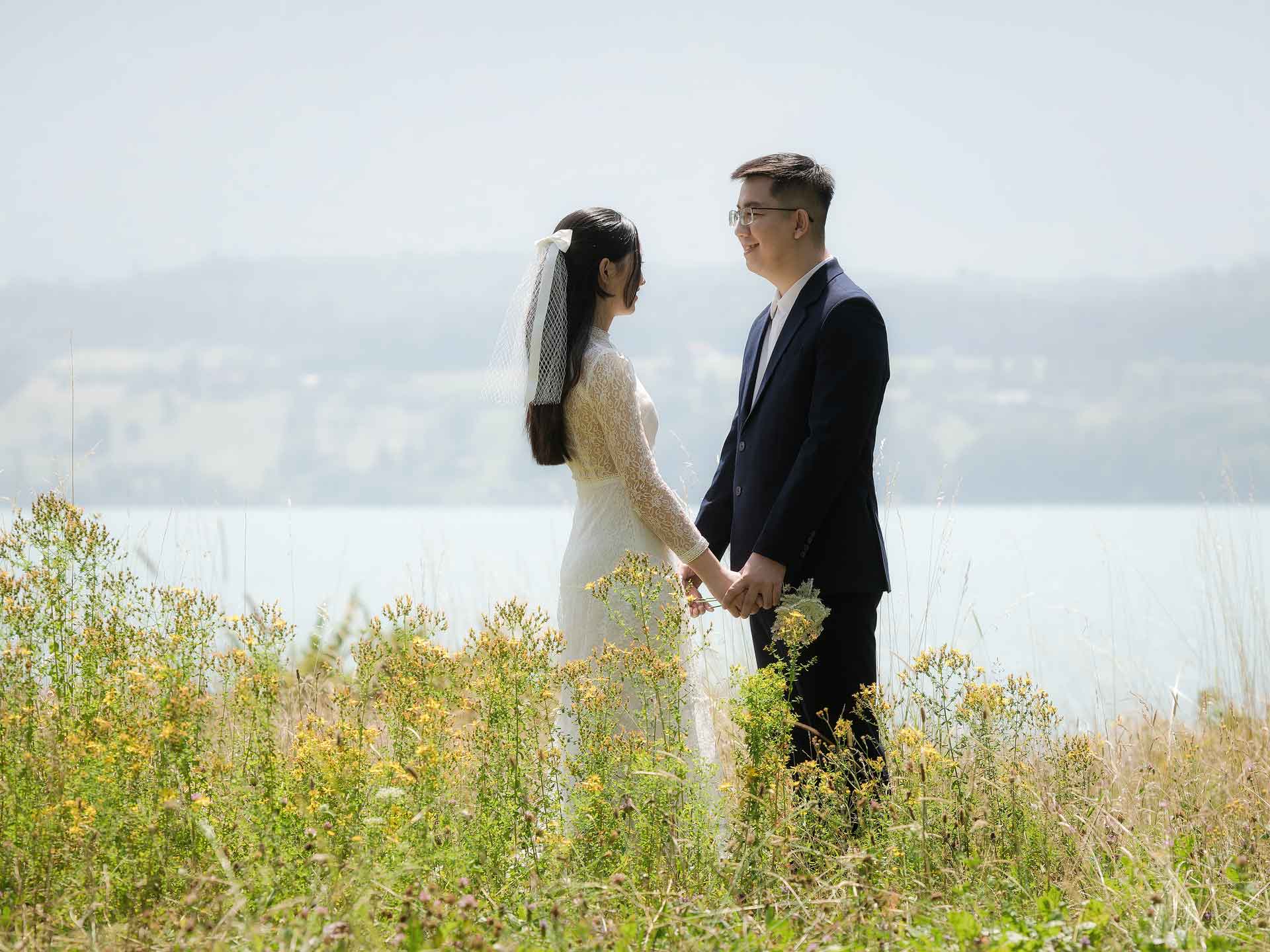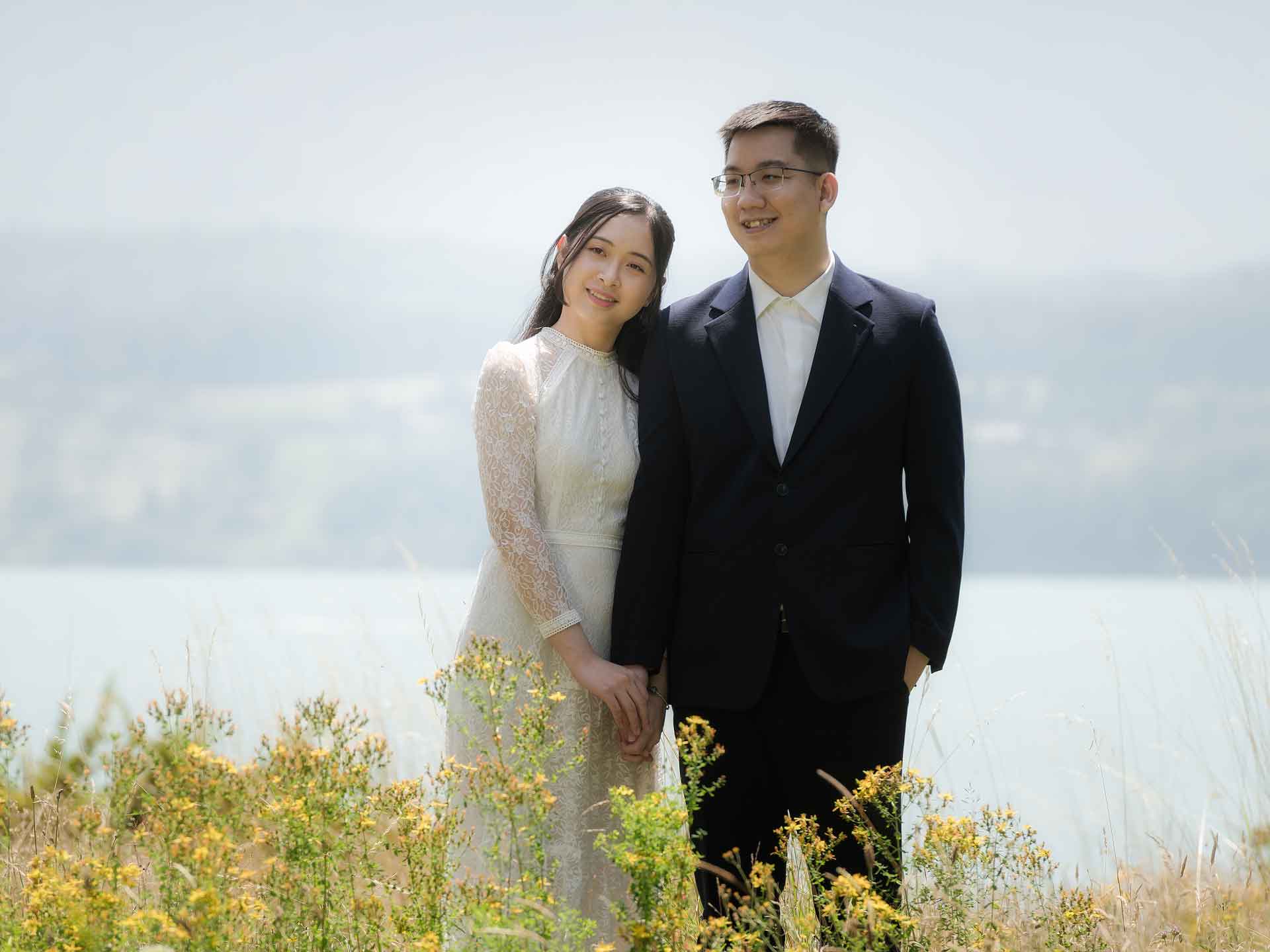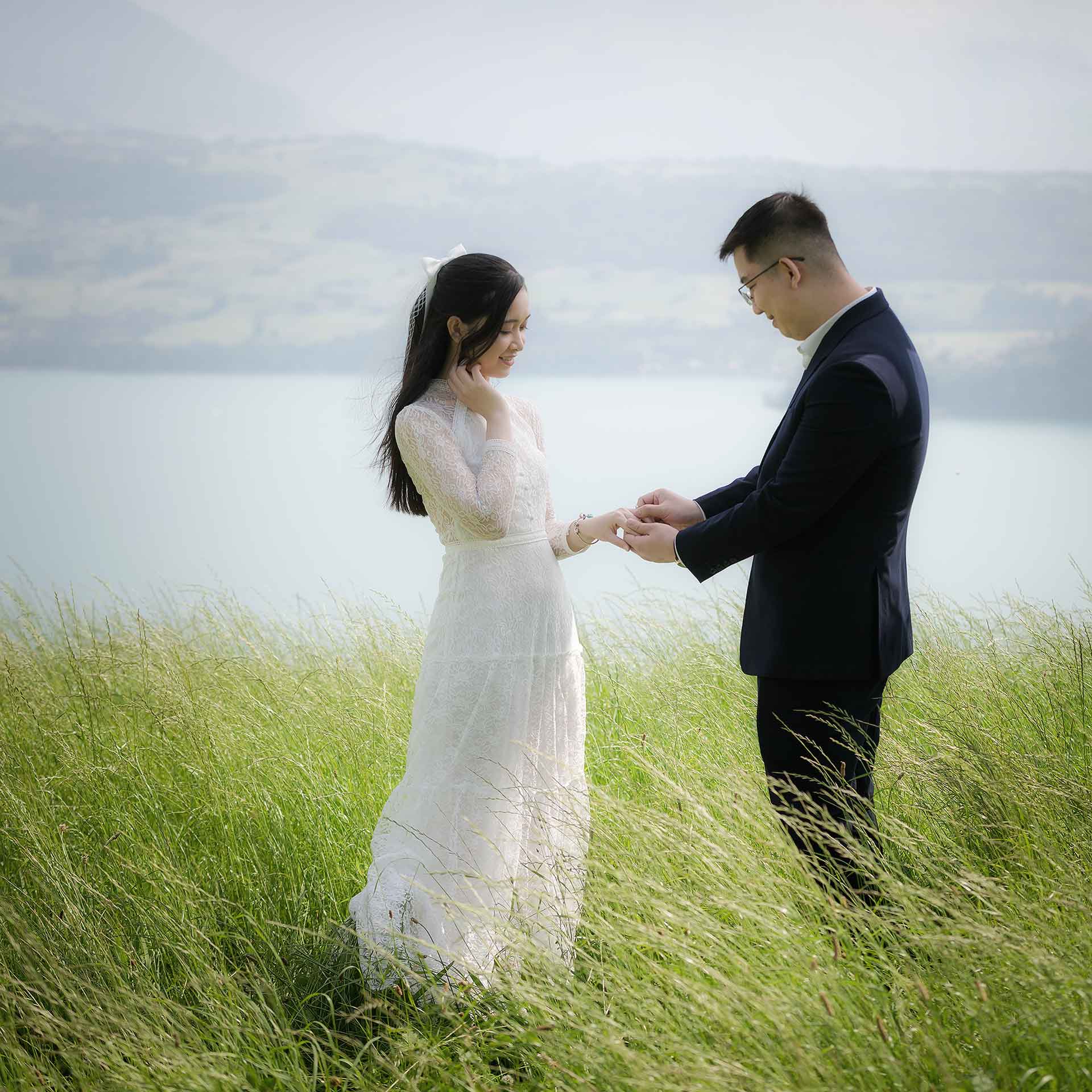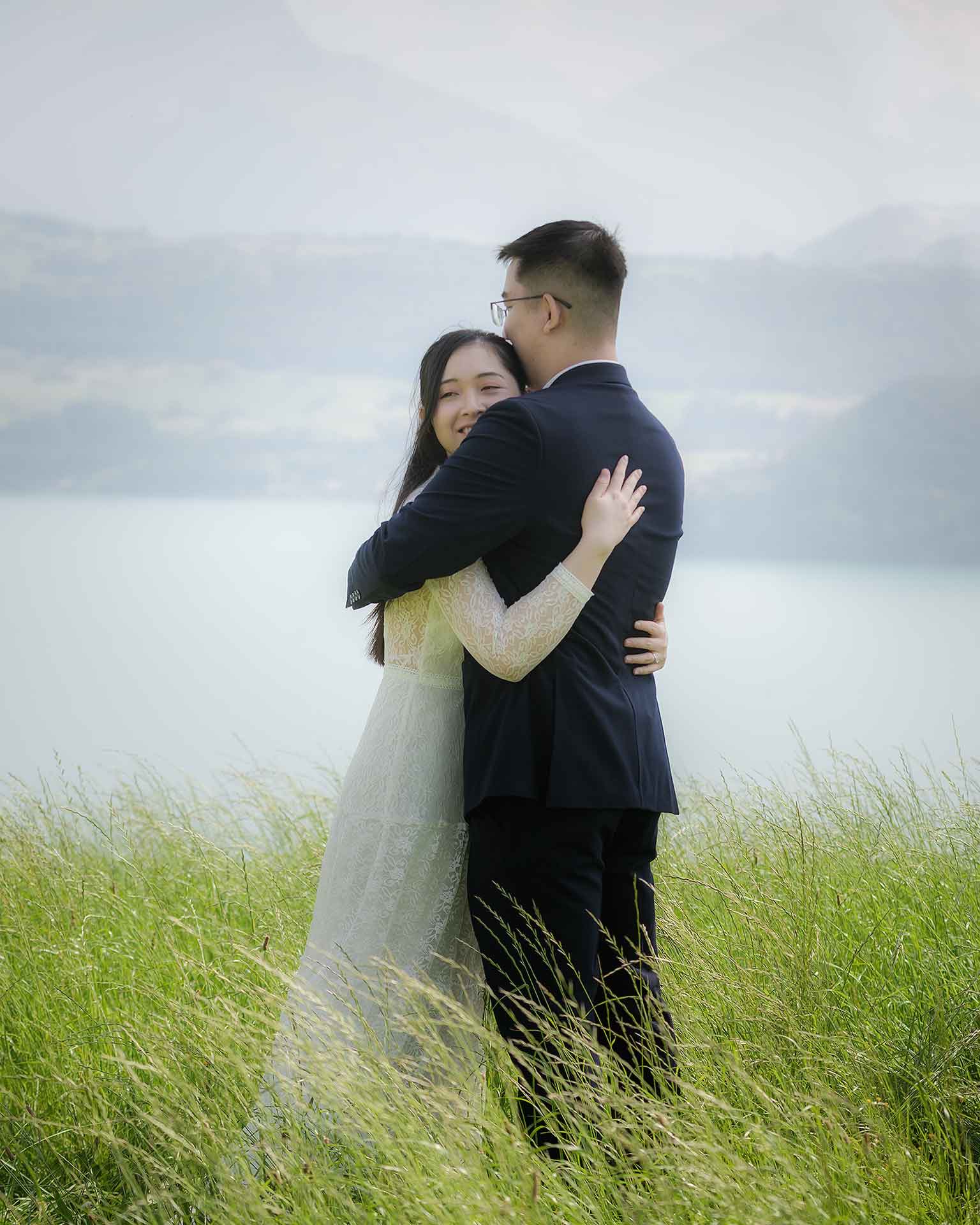 —
—
Iseltwald
We arrived during the late afternoon in Iseltwad. The dock was busy with people sitting on it and we had little chance of moving everybody for a photo shoot.
I visited the dock on a cold day in January and there was an Asian family having a picnic. It has become very popular after being featured in the Netflix TV series "Crash Landing On You".
Ly and Khang posed by the lake. As you can see the conditions were not ideal. The sun was setting in the distance and reflecting light off the lake. But we waited and were rewarded! We got onto the dock. Another couple were happy to wait for us to get our pictures.
—
—