Photo shoot in the snow near Interlaken, Switzerland. Elevation: 2,320 m (7,610 ft). Temperature – 9°C. Janice and Jay enjoying the view of the Swiss Alps in the Jungfrau region. Fortunately we are not too far away from a warm building.
Jay told me that he liked my pictures which featured a small person surrounded by mountains. The couple have decorated their apartment in San Francisco with pictures from their holidays. Some pictures cover an entire wall.
Our day started at 10.30 a.m. and we finished around 5 p.m. We visited three different areas. Jay commented it was a photo shooting with sight seeing. Which it was! Actually it's a great way to see the area quickly. The weather all week had been bad but Friday was completely different. It was a day "between weather fronts". On Saturday the weather was bad. We were lucky with the weather!
Information for a couples photo shoot
Craig surprise proposal to Khaing in Iseltwald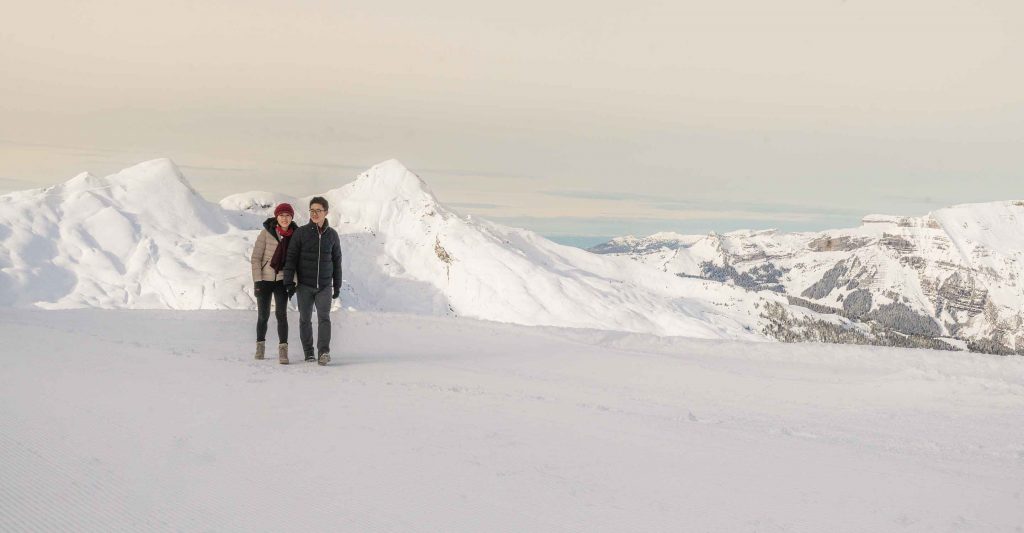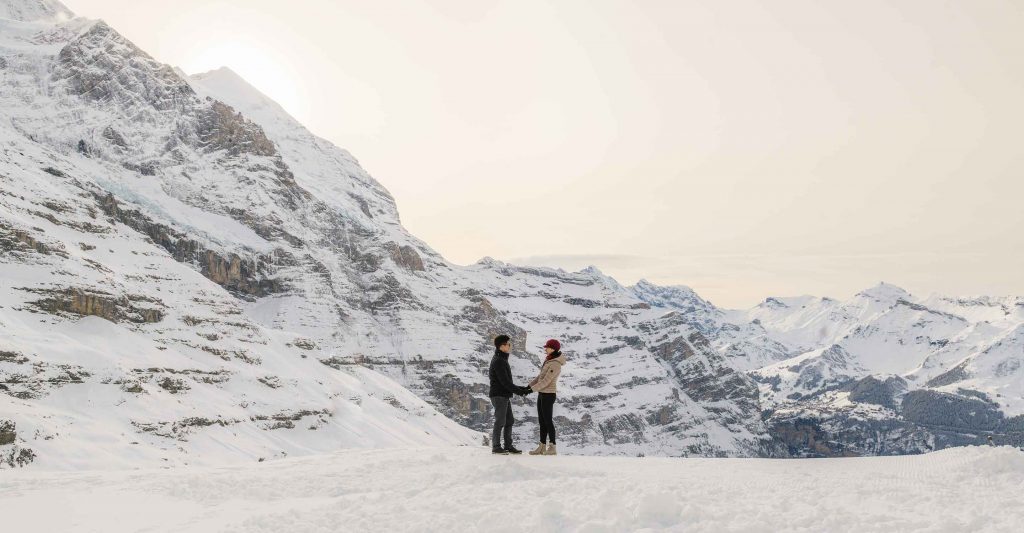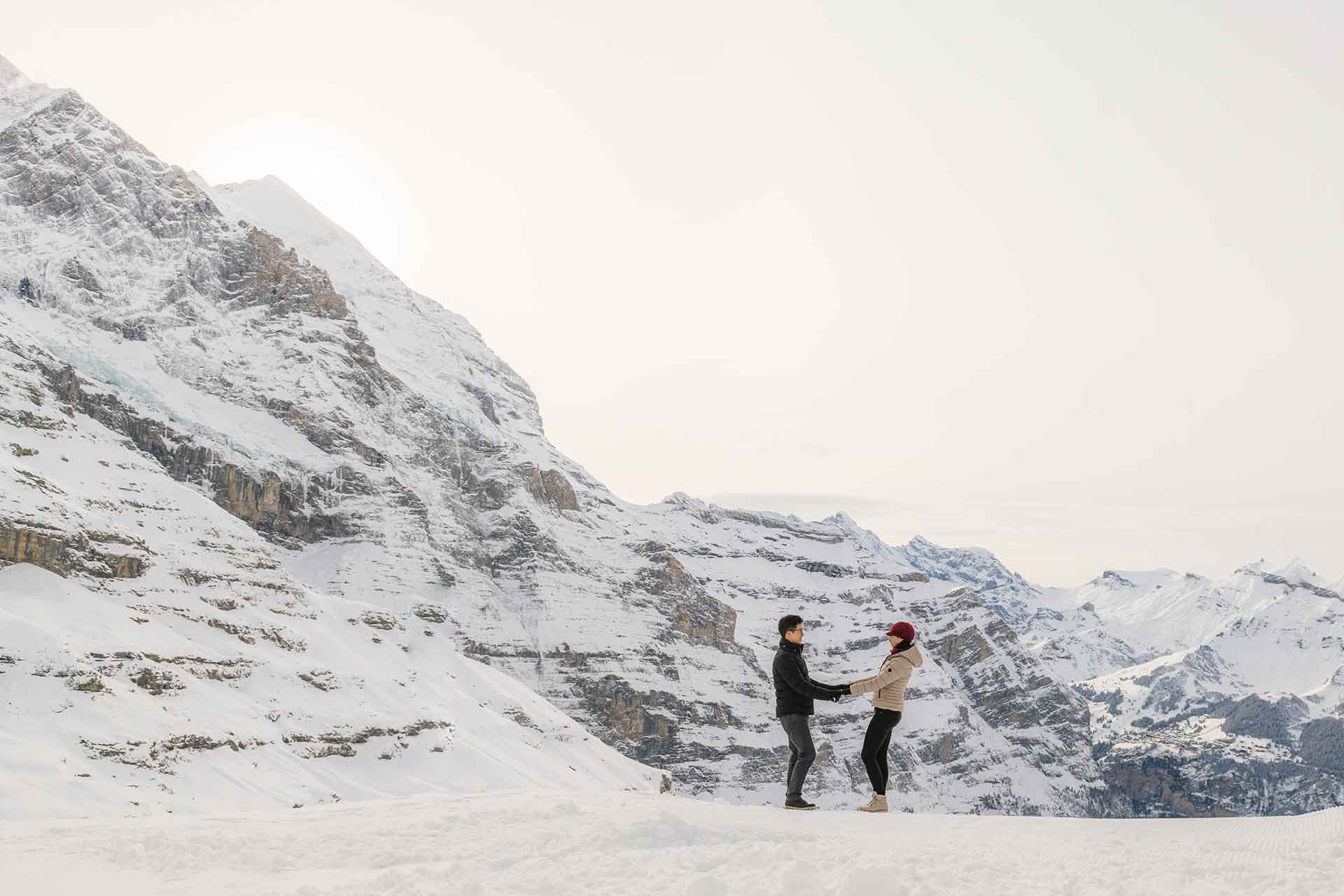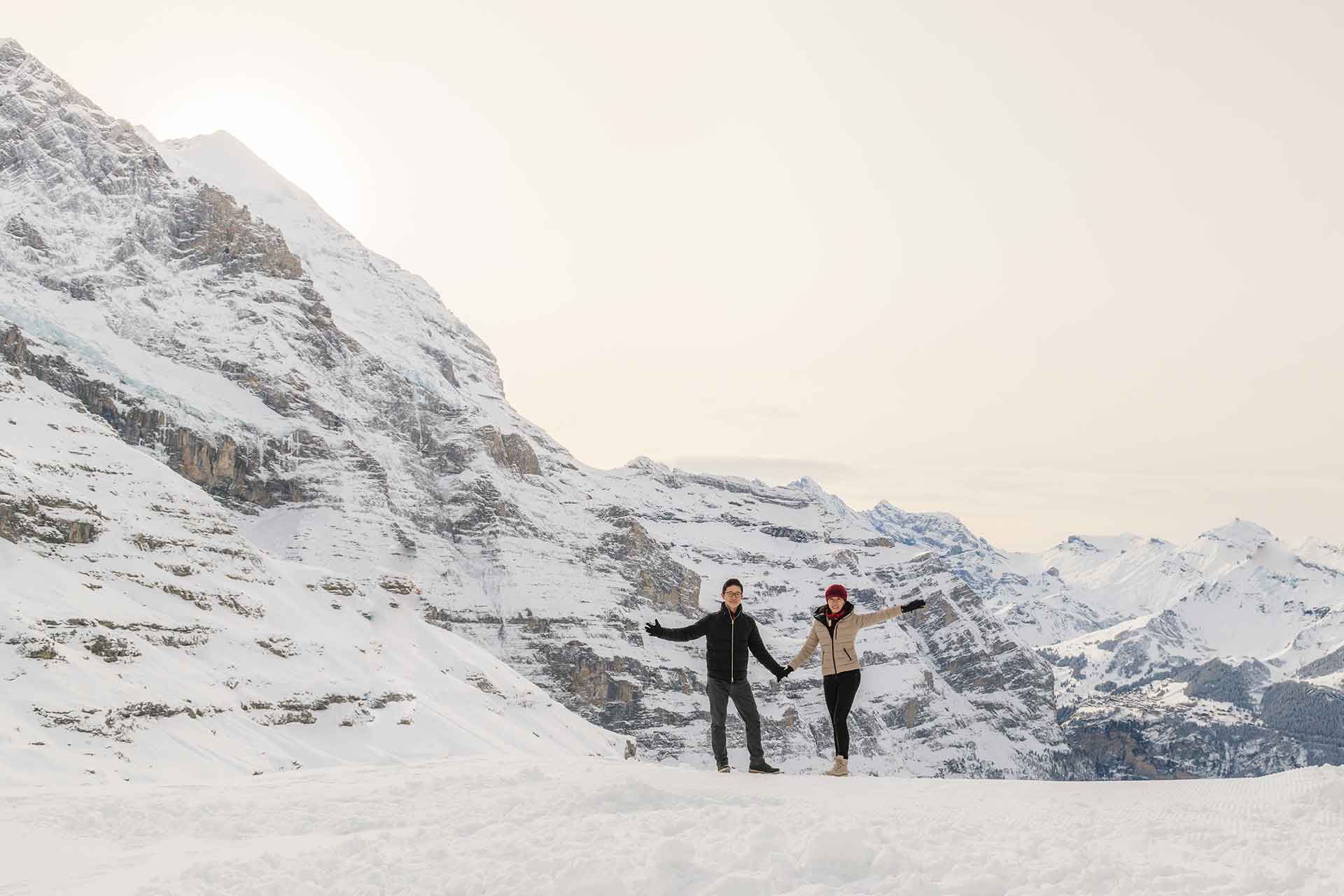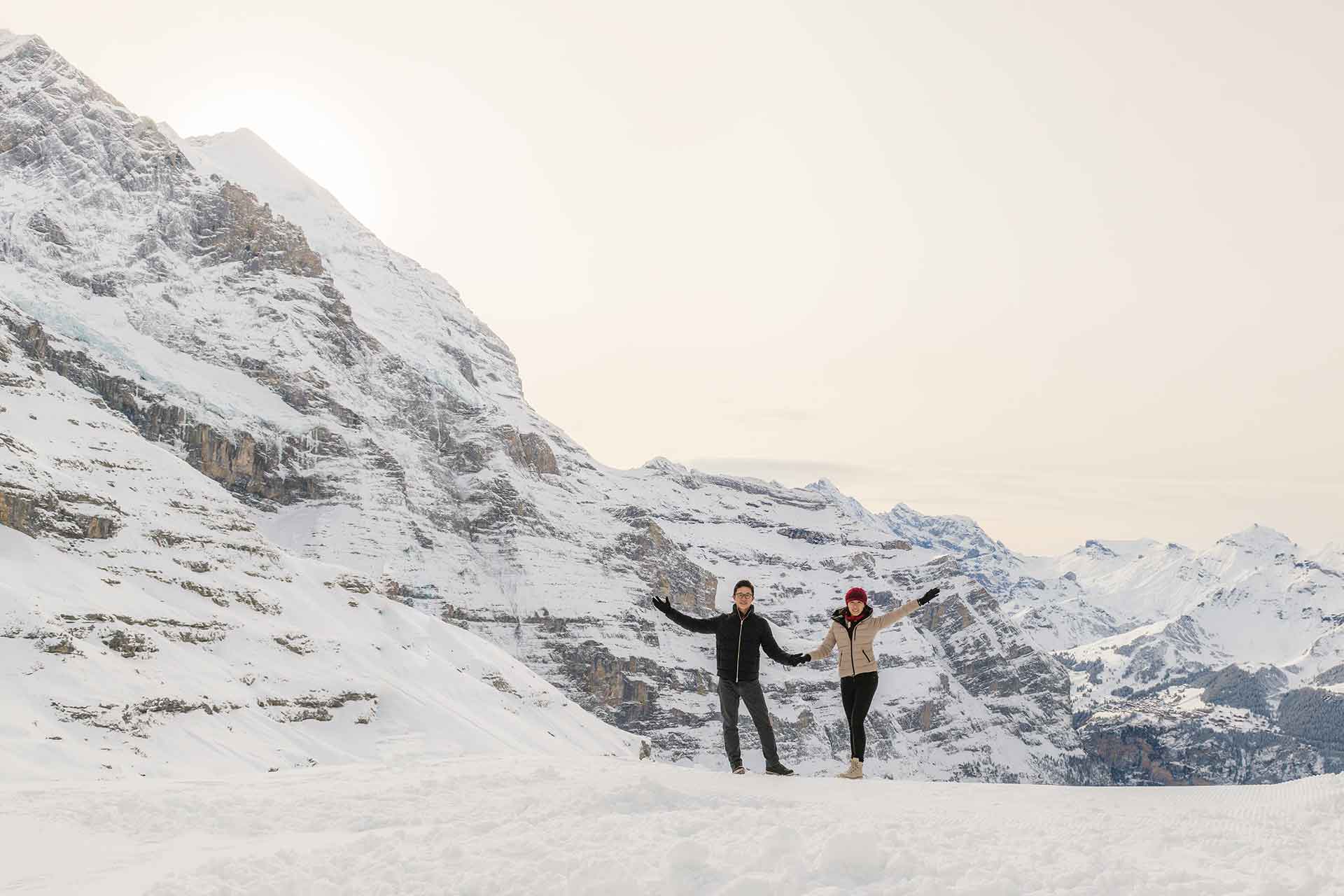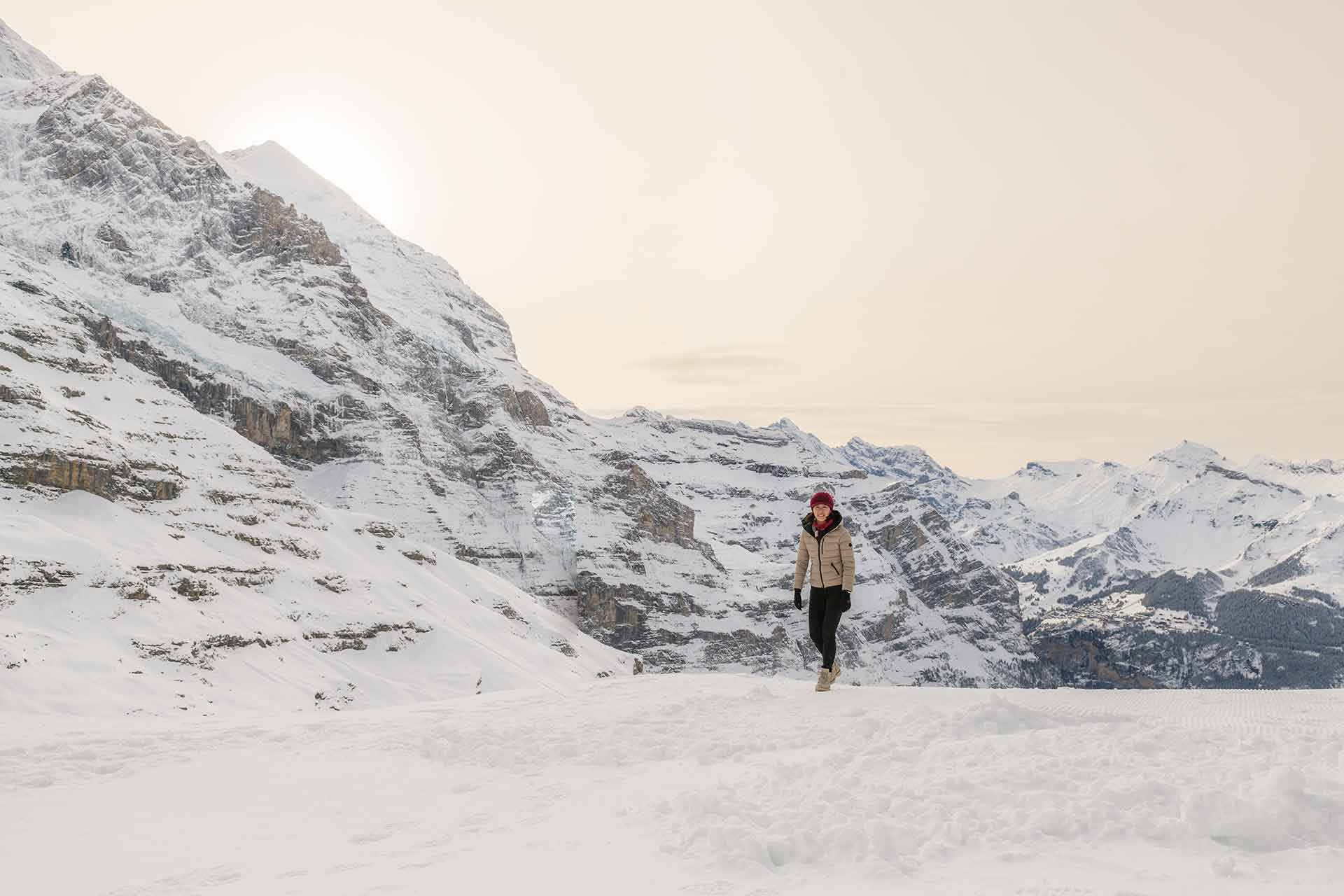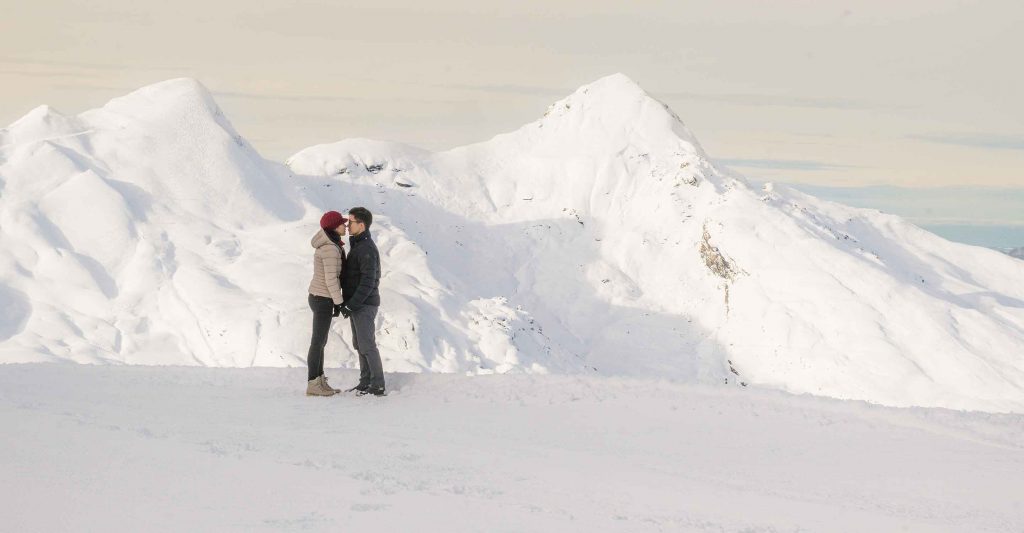 Photo shoot in Iseltwald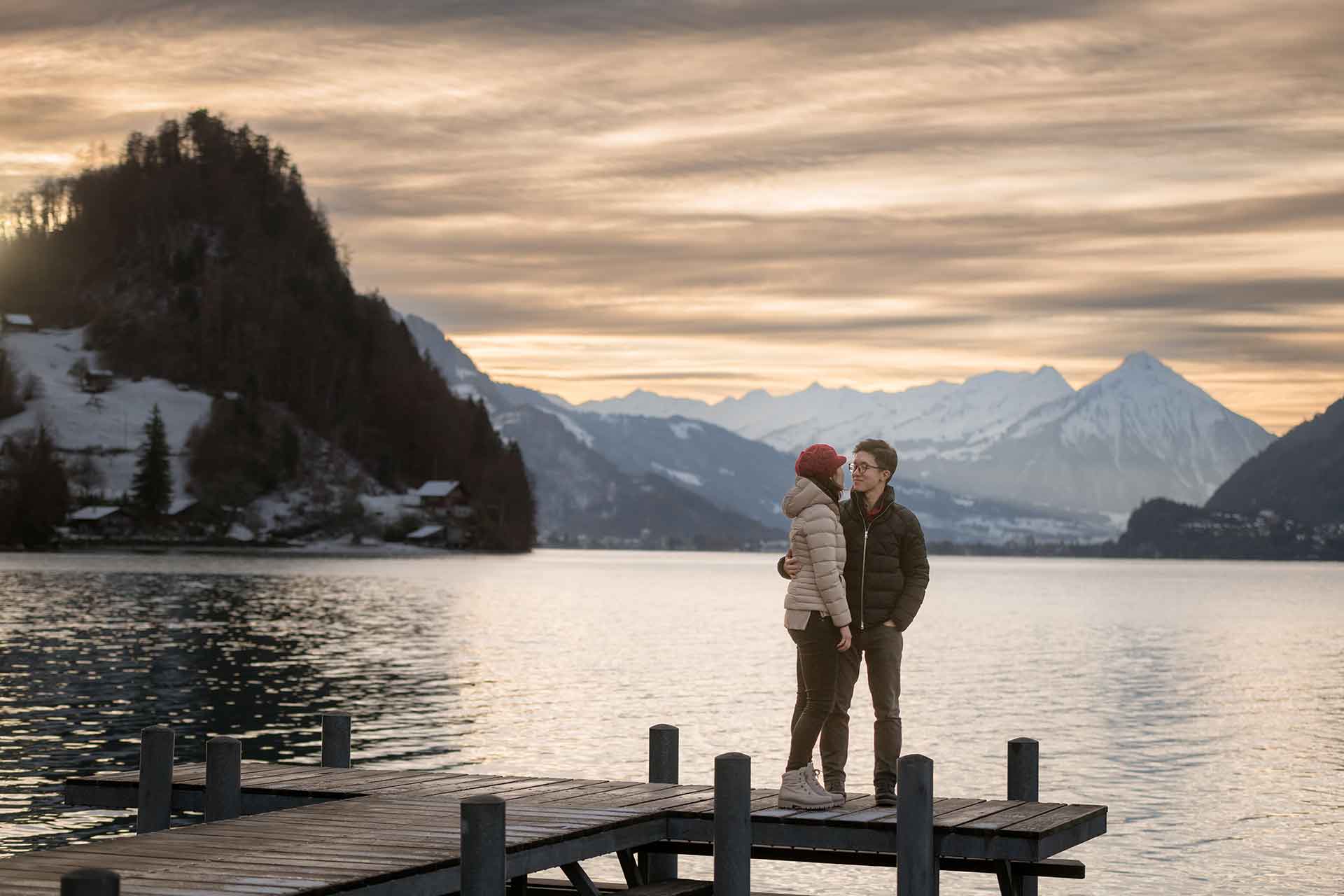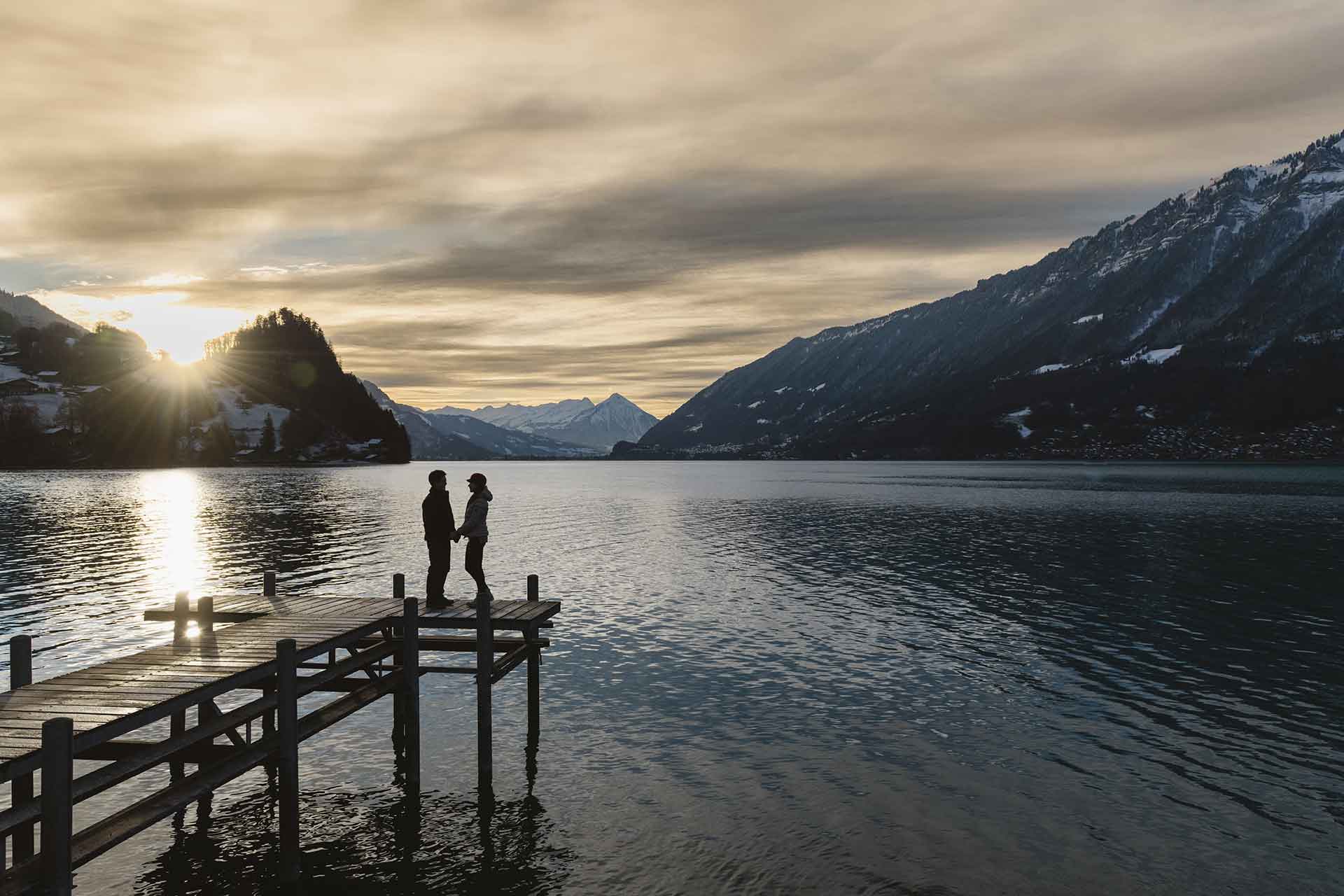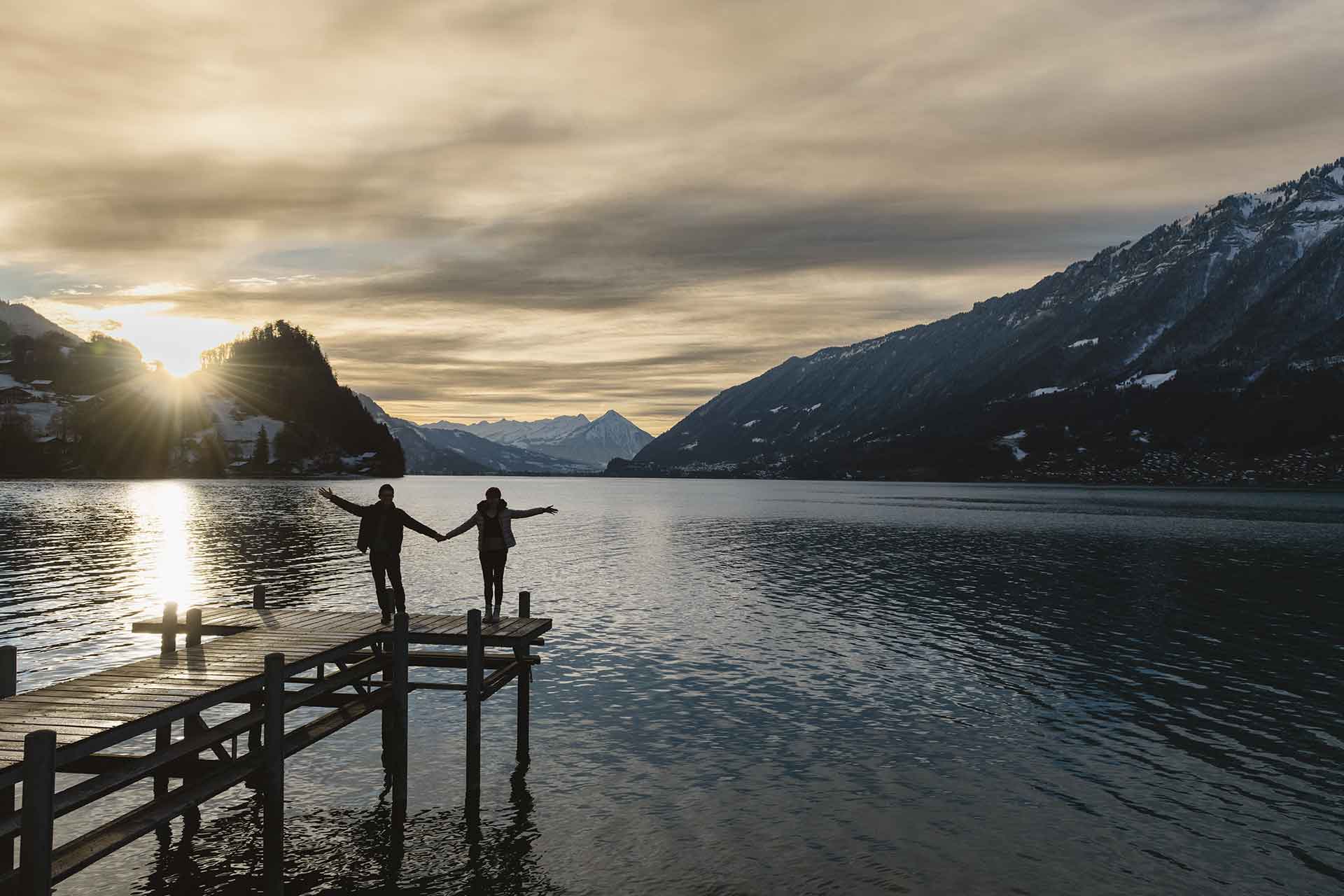 Lauterbrunnen