Surprise engagement in mountains above Lauterbrunnen
Fahim surprises his girlfriend with a marriage proposal. He had hidden the ring in the cowbell!
This was an early morning photo call. The couple had breakfast in the Berghaus Männlichen before coming out to find me. His girlfriend Salem, didn't know about me! As we had planned, Fahim came over to where I was standing and asked me to take a couple of pictures on their smartphone. He presented the cow bell to Salim. Then went down on one knee and proposed marriage. Of course she said yes. Another couple walking past, stopped and clapped their hands shouting "Congratulations!" Afterwards, I was the first to congratulate them.
This was not the end! We had a photo shoot afterwards. I also t00k some pictures using the couples smartphone. They sent them to their family in USA. I use a Nikon D850 camera and no flash for natural looking, high quality pictures.
写真家。 私はあなたを助けることができます。 接触してもらいます!
Mountain top proposal (Männlichen)
Surprise engagement on Männlichen
Some ideas for a Surprise Engagement in Switzerland
—-
—-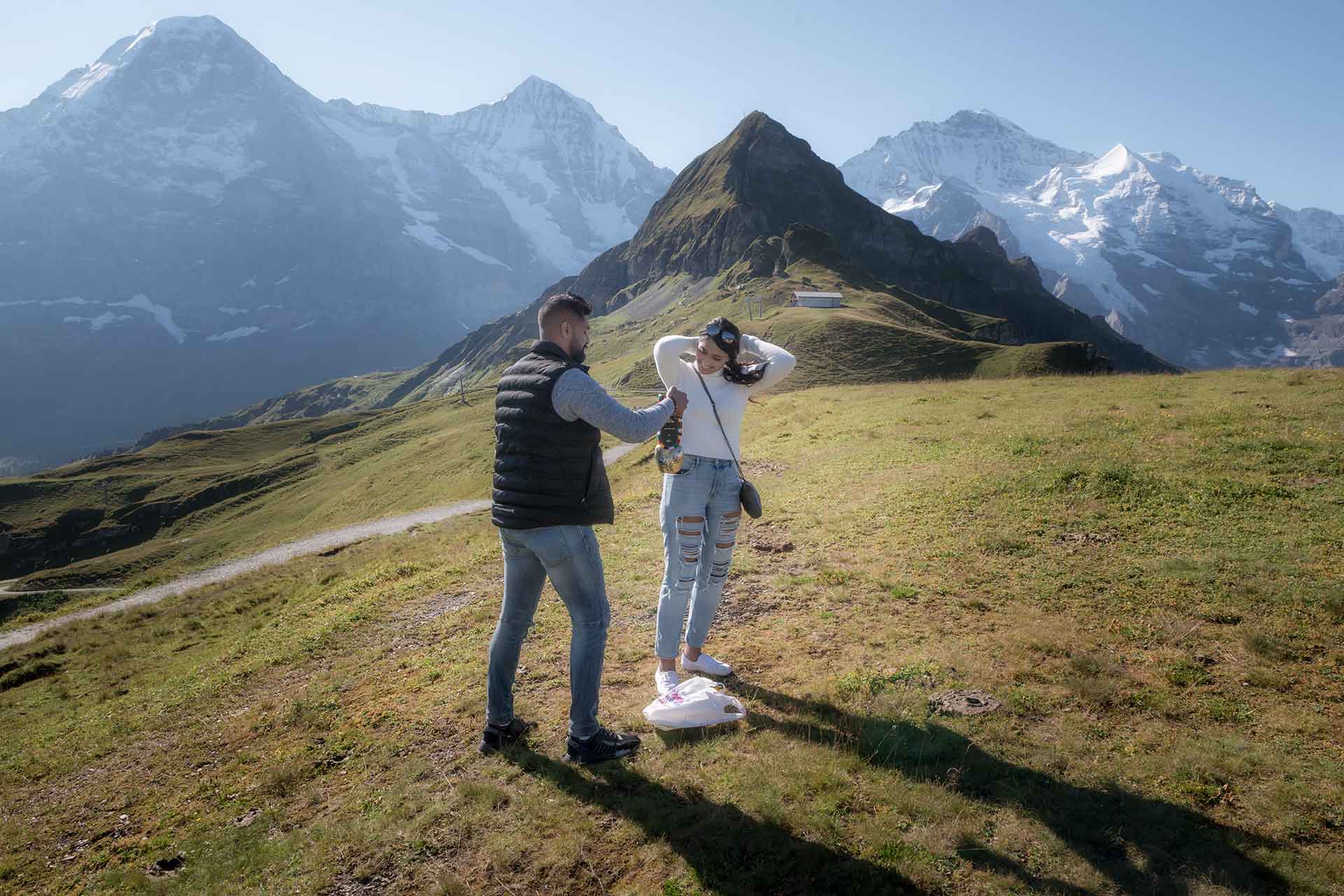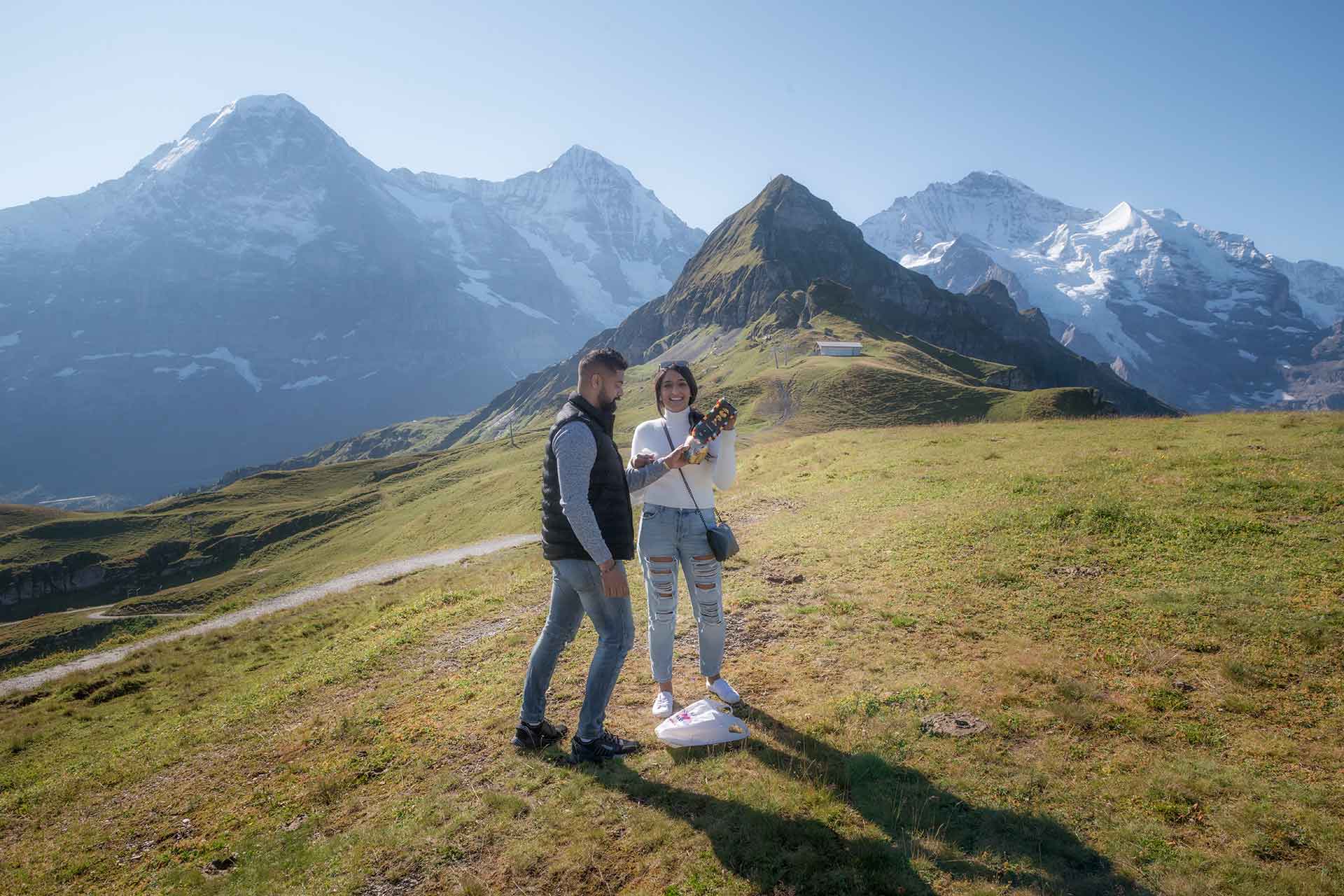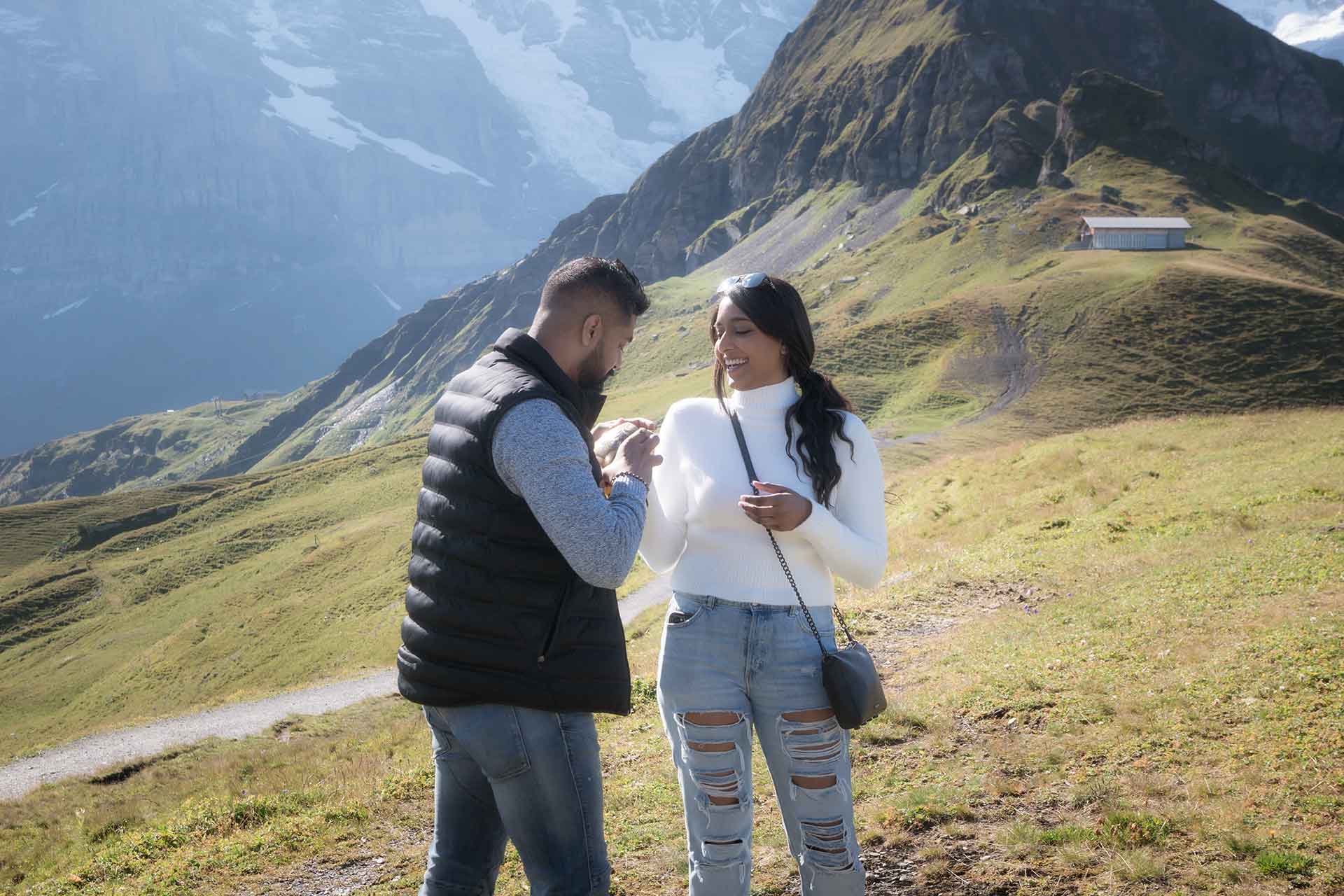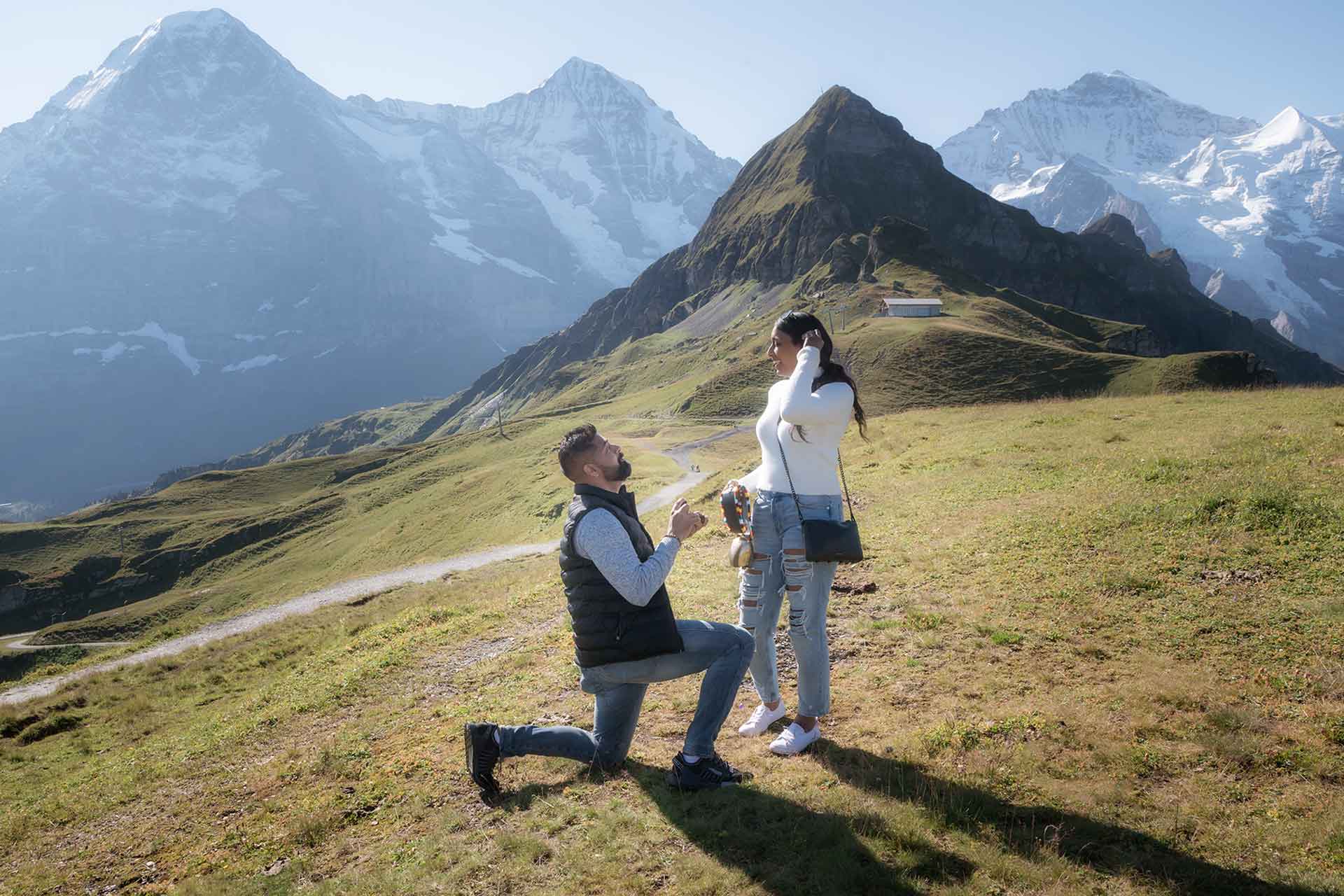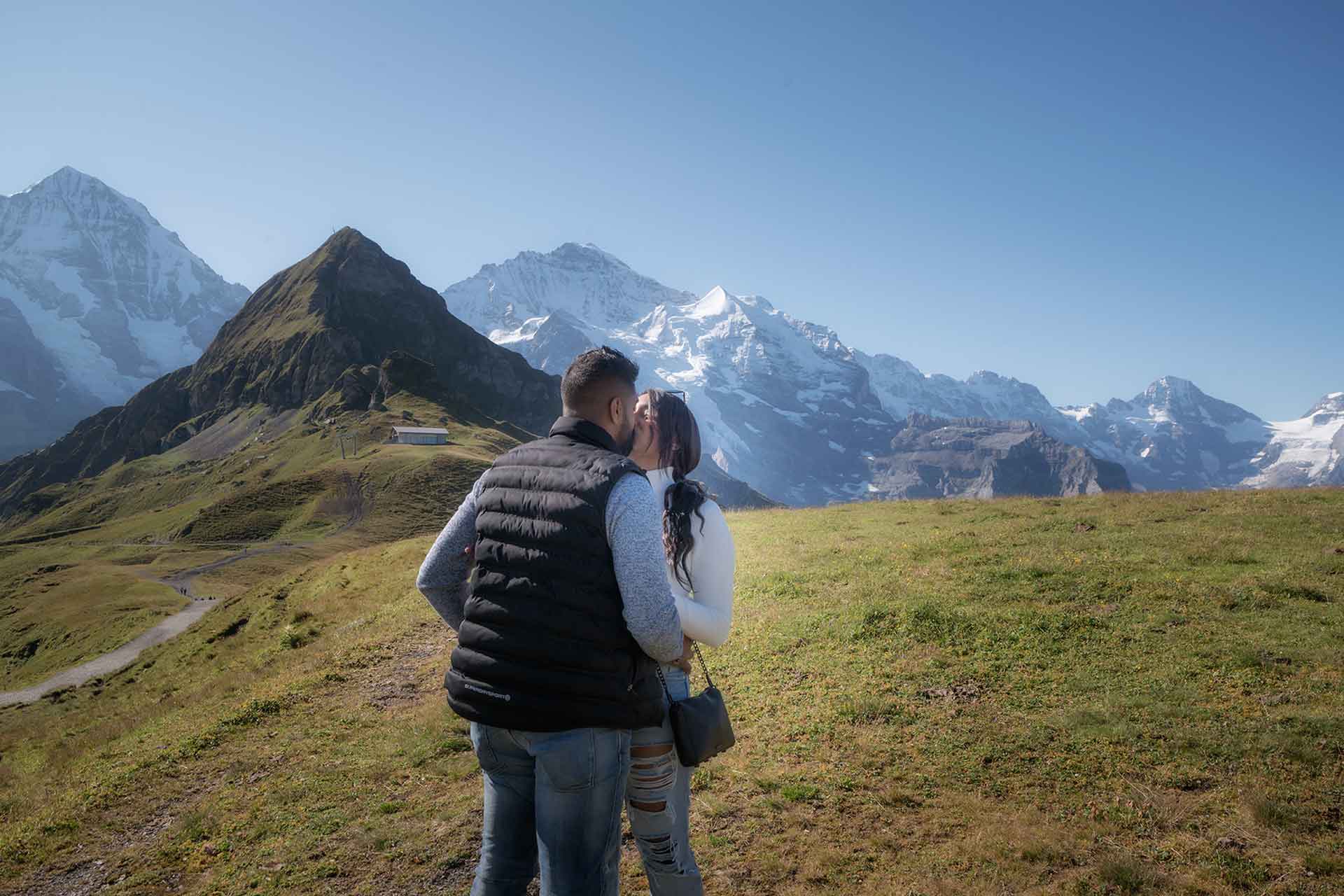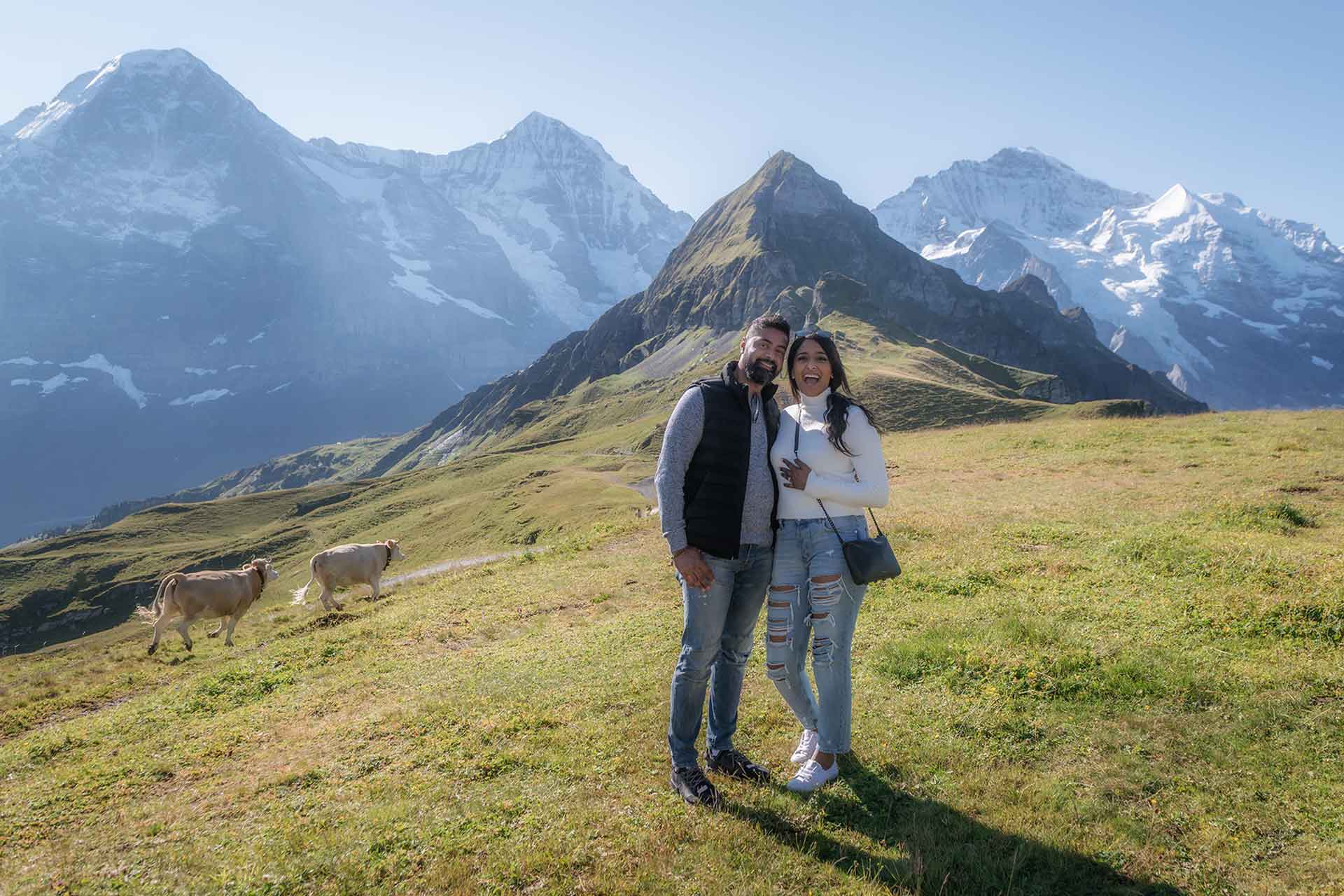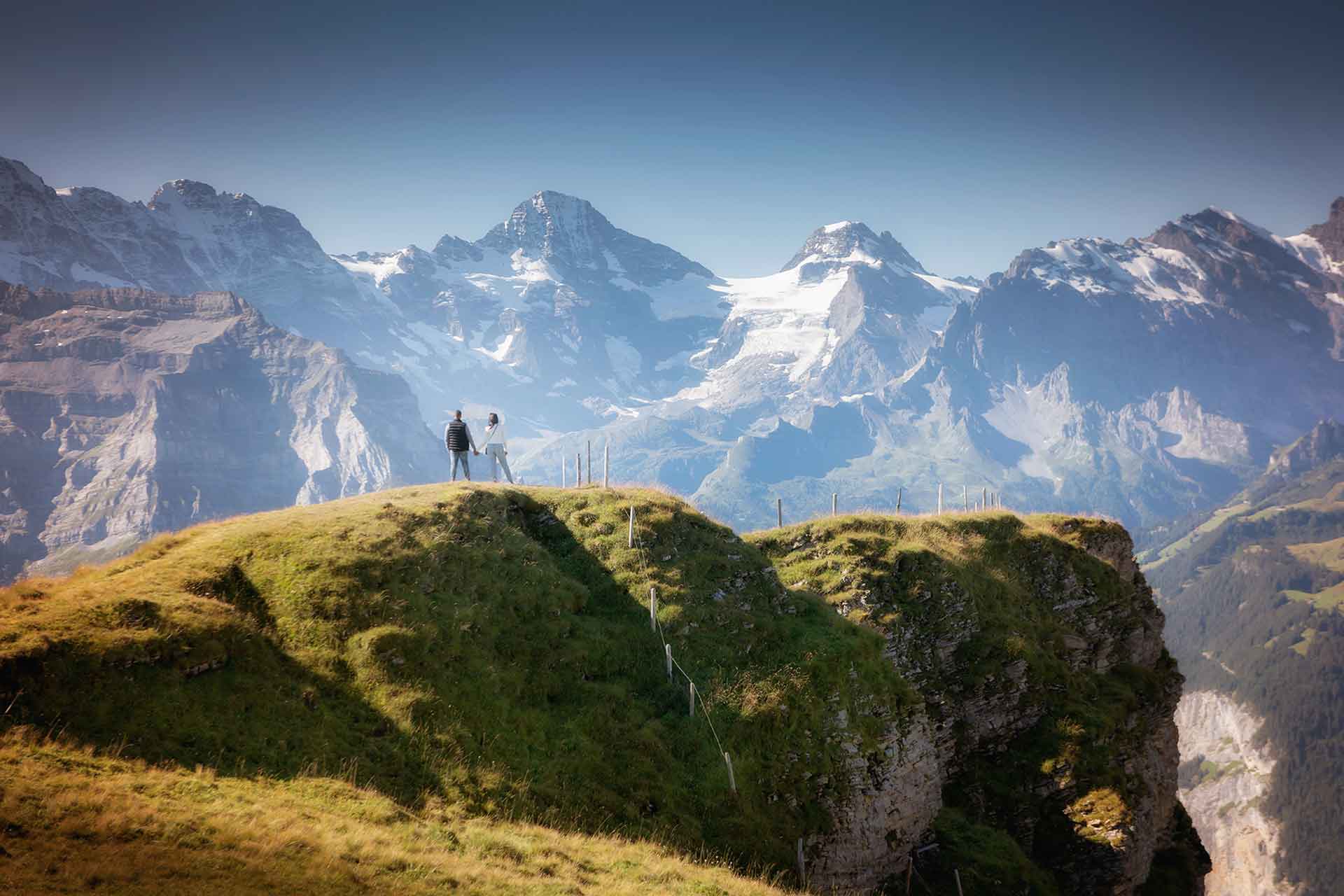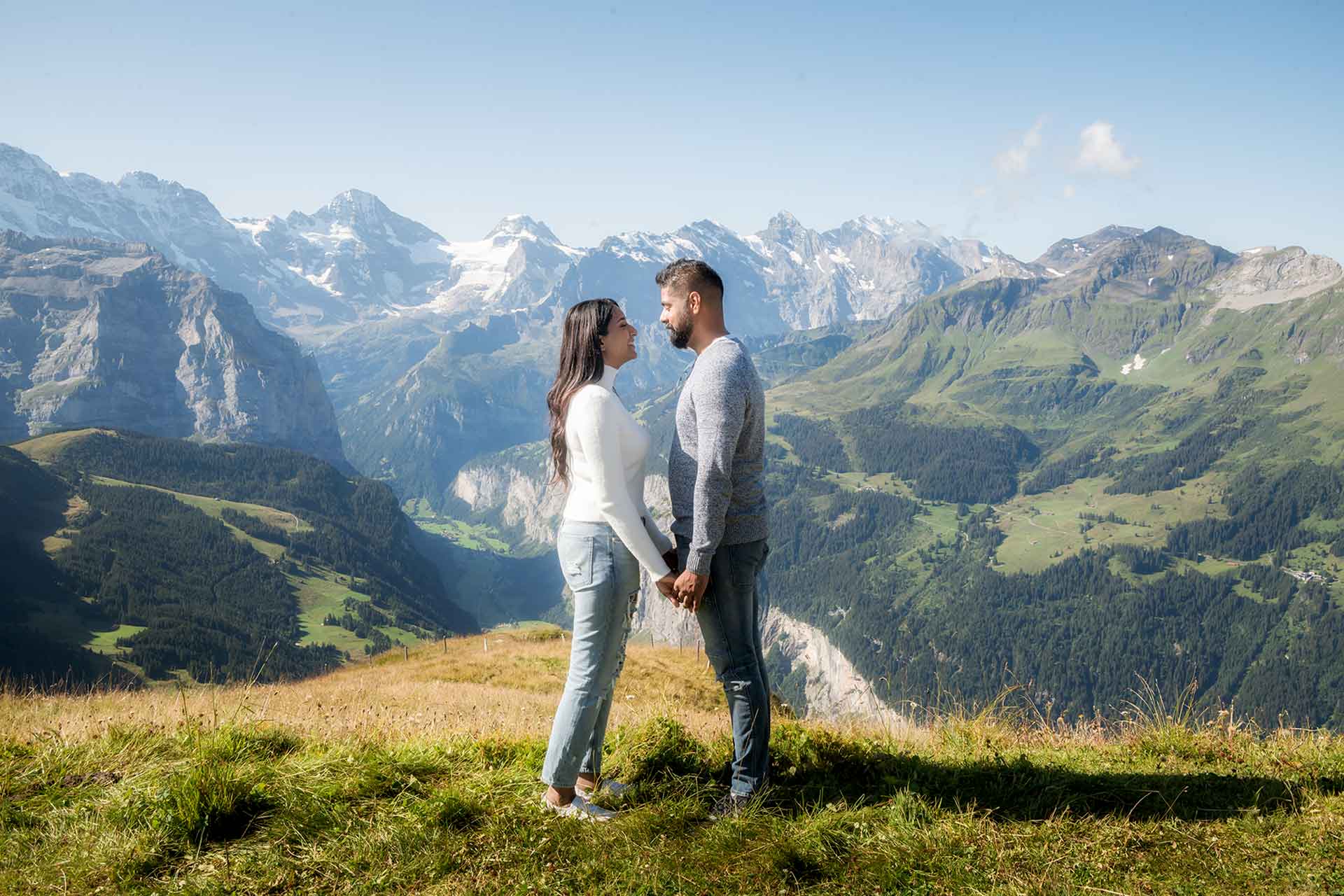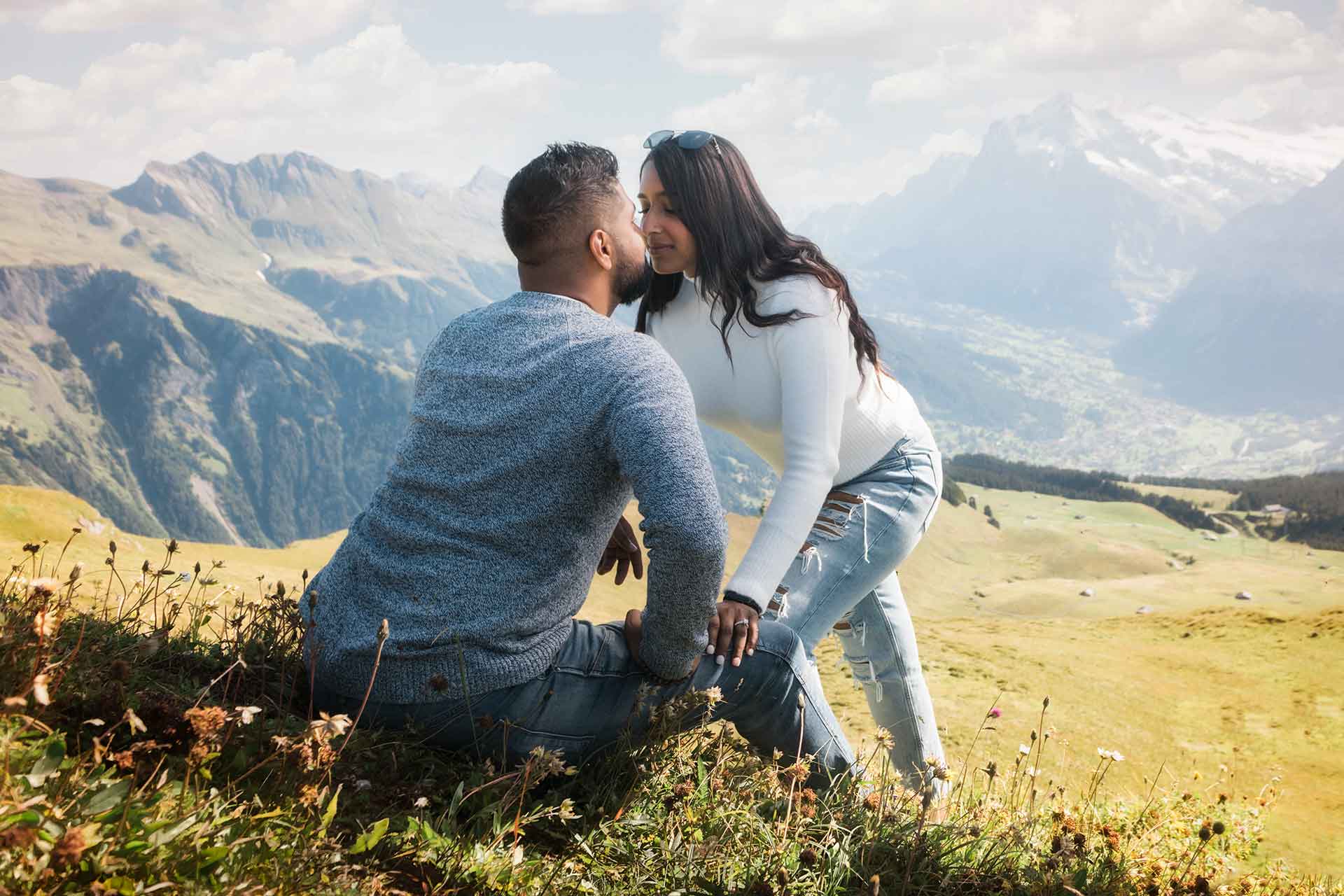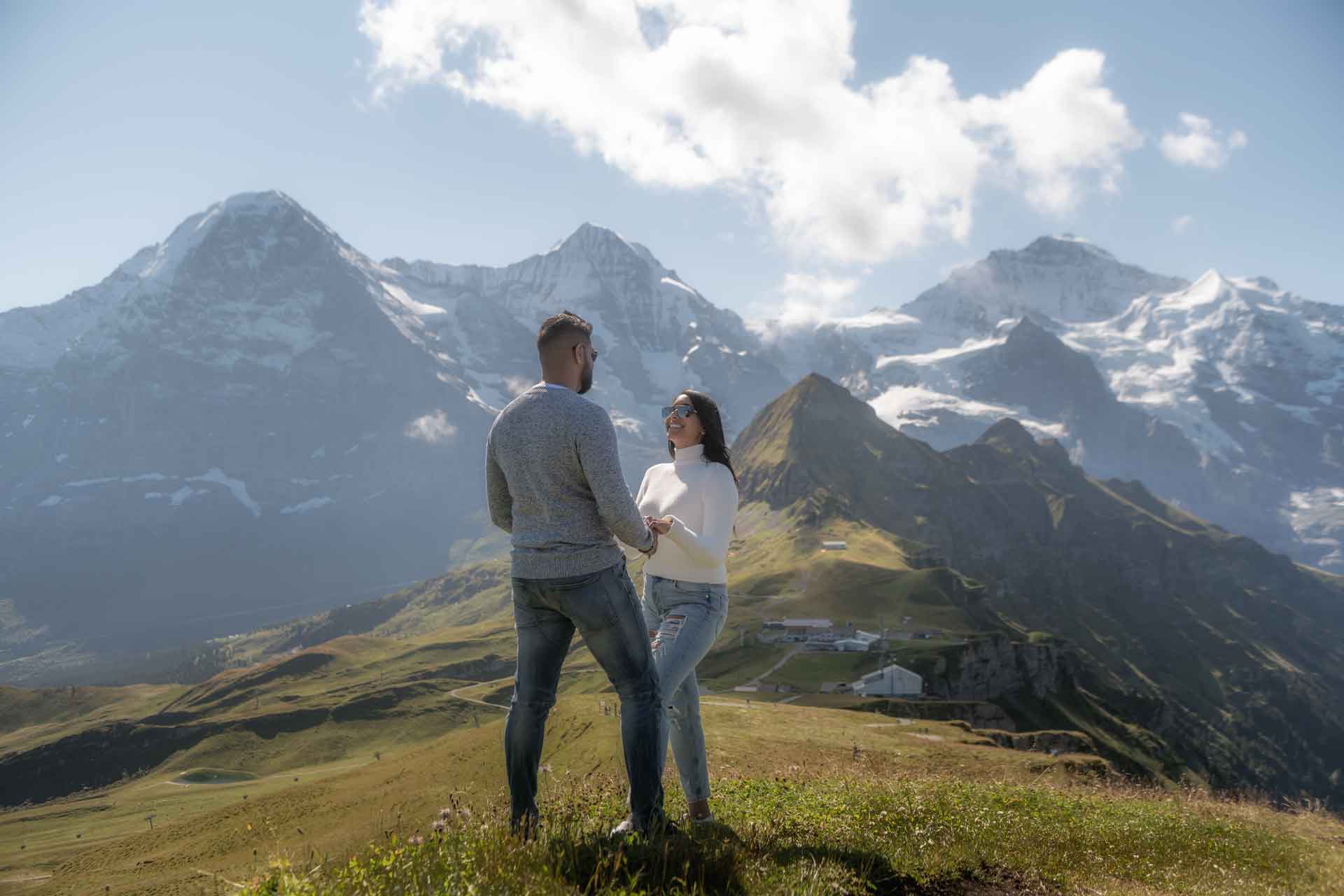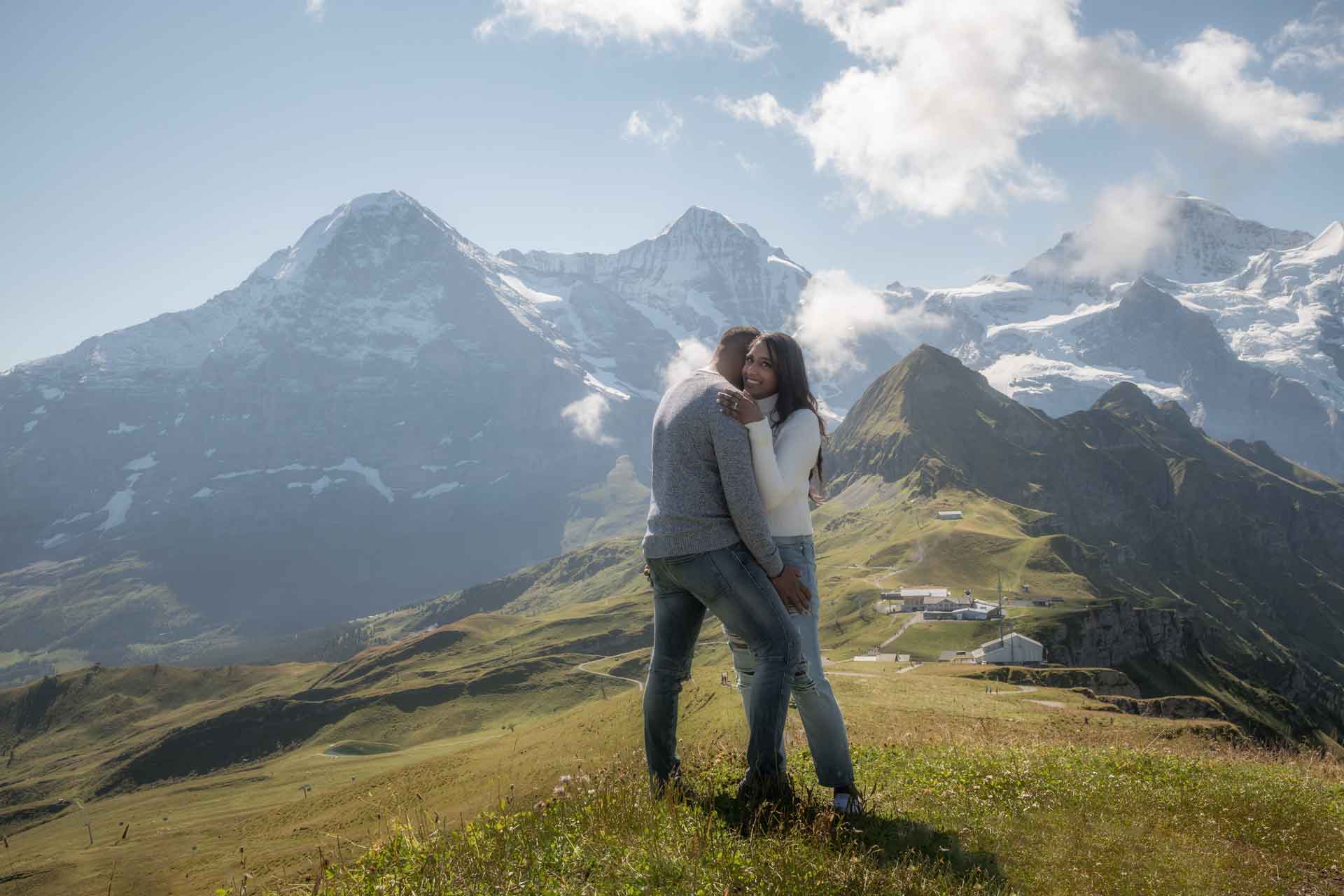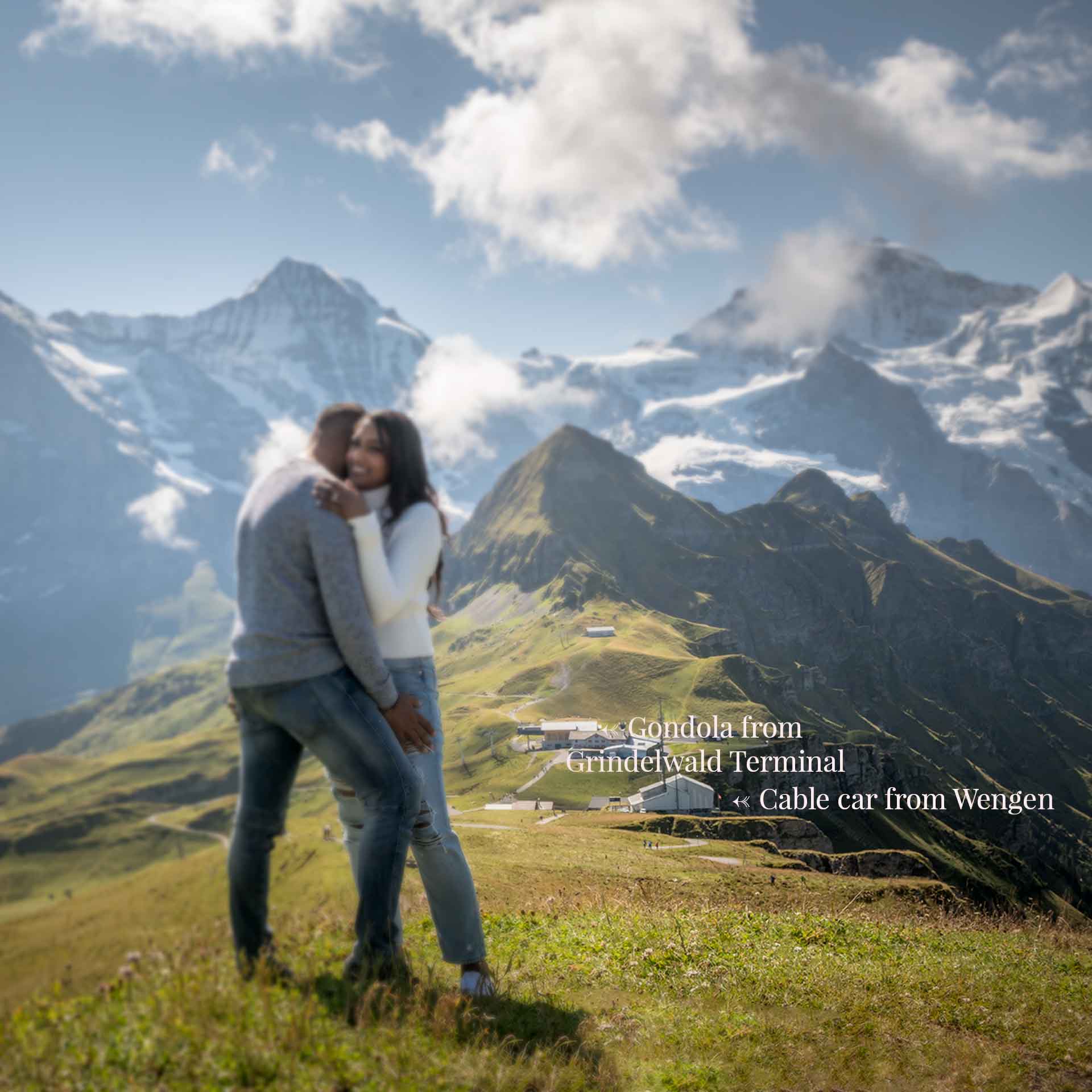 Take the Gondola from Grindelwald Terminal to Männichen or the Cable car from Wengen to Männlichen. Both cable cars only operate during the winter and summer seasons.