Iseltwald Pier – Construction Work
I first visited Iseltwald in the middle of February 2023. Part of the area was restricted. The local village council were rebuilding the path to the pier.
I revisited the Iseltwald Pier on the 3rd March. Nothing has changed. It is still a construction site.
I revisited the area on the 19th March and nothing has changed.
There was tape across the entrance. It didn't stop people using the pier.
Please note that you use the Iseltwald pier at your own risk.

Picture from the 19th March, 2023: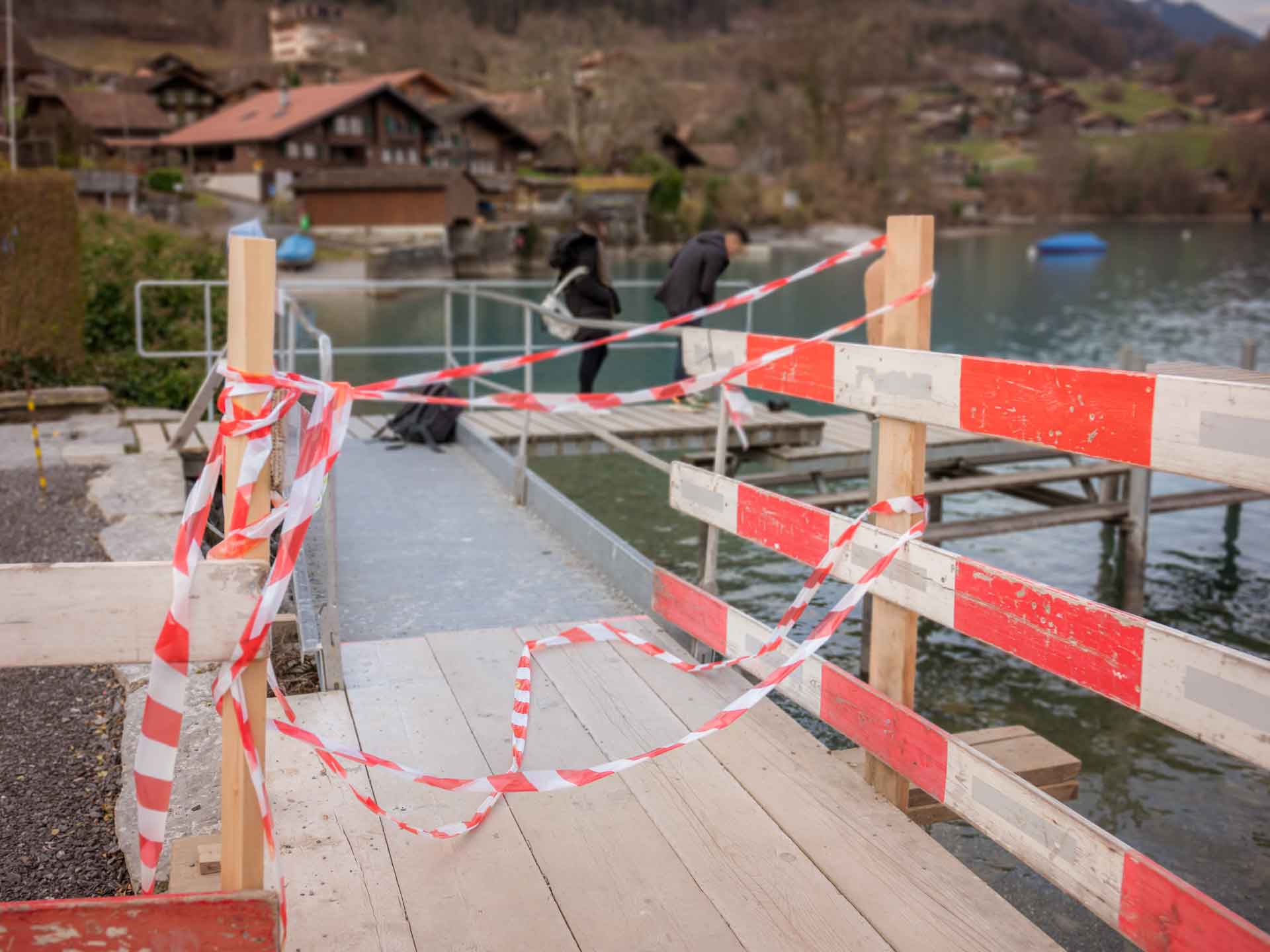 Video from the middle of February, 2023: